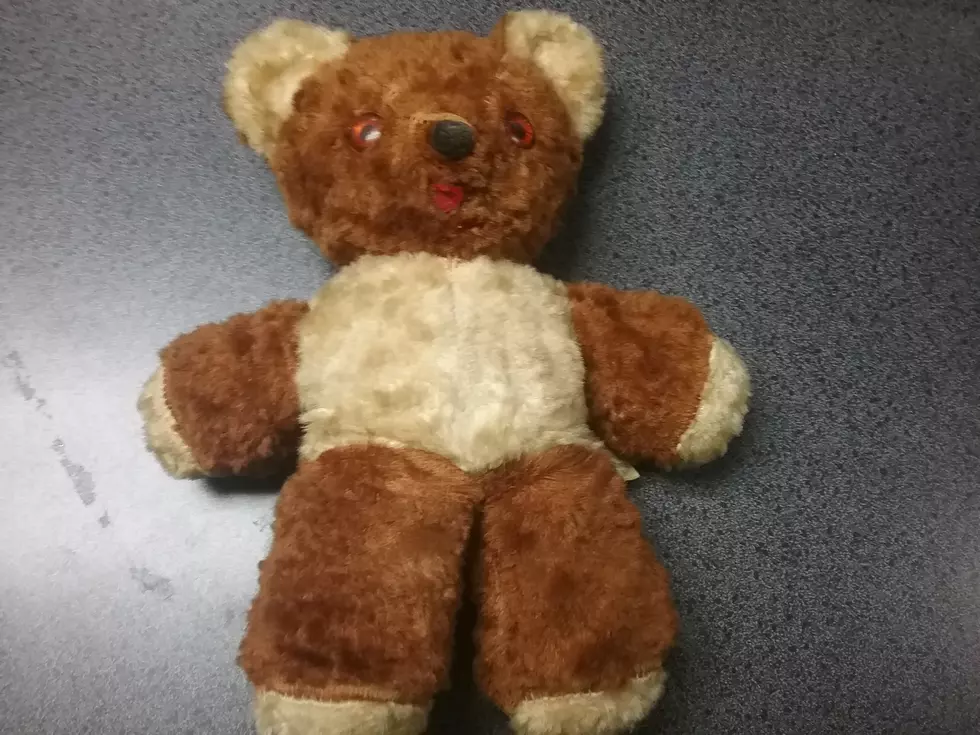 Let Your Teddy Bear Bring Out The Kid In You Today…And Everyday
Glenn Pitcher
Some things are returning back to "normal" with more people going back to the work in the office. Of course that brings with it all the stress of dealing with your co-workers along with everything else that life throws at you like inflation, rising gas and foods.
National Bring Your Teddy Bear To Work Day
So when we can find the little distractions of life, we need to go for it and I have the perfect suggestion for today. The second Wednesday in October is "National Bring Your Teddy Bear to Work/School Day, so grab your teddy on your way out the door today.
My teddy bear reminds me of my youth when the biggest problem I had was??? You know what, I really don't remember. That may be a life lesson but that's a story for another day.
Sometimes it's fun to let the kid inside yourself come out and play and take a little break from reality. I still have my teddy bear and he sits on the shelf in my bedroom and greets me with a smile before I head to bed for the night.
I've had my teddy bear since I was two years old and he always comforted me when I wasn't feeling well. I would toss him into the air and watch him do flips back into my arms. Something about a cute, cuddly and soft teddy....bear to put a smile on my face.
It also reminds me of the Teddy Bear Toss that I did last year with the Binghamton Black Bears for the Broome County Child Advocacy Center's Crime Victims Assistance Center. By the way, opening night for the Black Bears is this Friday, October 14th.
Binghamton Black Bears Teddy Bear Toss
So what's a "Bring Your Teddy Bear to Work Day" without some jokes to share. So here are some teddy jokes that I can hardly...bear. I hope they are better then that one.
Teddy Bear Jokes
What do you get if you cross a teddy bear and a harp? A bear faced lyre.
What's the difference between a teddy and a turkey? If you don't know then you shouldn't be cooking any holiday dinners.
What do you call a bear with no teeth? A gummy bear.
Here are more teddy bear jokes that will make you growl with laughter...I hope.
Here are the top holiday toys from the year you were born, counting up from 1920 to today. May they fill your heart—and stockings!—with joy.
LOOK: The top holiday toys from the year you were born
With the holiday spirit in the air, it's the perfect time to dive into the history of iconic holiday gifts. Using national toy archives and data curated by
The Strong
from 1920 to today,
Stacker
searched for products that caught hold of the public zeitgeist through novelty, innovation, kitsch, quirk, or simply great timing, and then rocketed to success.