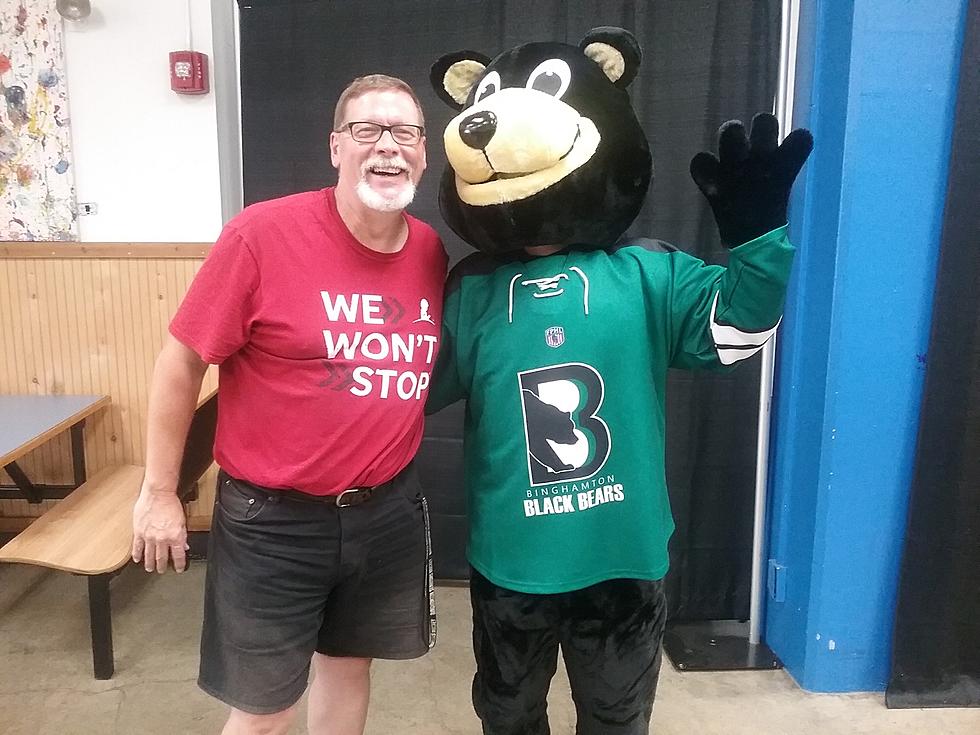 Socking Out Cancer This Weekend With The Binghamton Black Bears
Glenn Pitcher
There are only four regular season home games left for the Binghamton Black Bears and two of them are this weekend. It's going to be a jam-packed weekend at the Visions Veterans Memorial Arena with three hockey games in two nights.
Binghamton Black Bears Sock Out Cancer Night
Elmira comes to town on Friday, March 31st on Sock Out Cancer (SOC) Night. Sock Out Cancer provides financial assistance to local cancer patients. They help distressed cancer patients and their families pay for non-medical necessities like food, transportation and housing so that the patient can focus on fighting cancer.
We all know someone that has been affected by different kinds of cancer and the Black Bears will be wearing specialty jerseys to support the SOC cause. There will be a postgame auction and ALL the proceeds will be donated to Sock Out Cancer.
First Responders Night With The Binghamton Black Bears
Saturday, April 1st will be two games for the price of one (no fooling) on First Responders Night. It all starts with the Heart Cup when the Binghamton Police and Fire Departments take to the ice beginning at 3:30 p.m.
They've been doing this event to raise money and awareness about heart disease since 1985. The American Heart Association will be there with information to help educate everyone about prevention and treatment of heart disease.
Columbus comes to town to take on the Black Bears on Saturday beginning at 7 p.m. One ticket gets you into BOTH games and First Responders can get a special ticket rate.
The Yada Yada's will be performing before the Black Bears game and I'll be doing Chuck-a-Puck both nights between the 2nd and 3rd period. The regular season is winding down and you have two chances to see them this weekend.
Five Things We Love About Hockey In Binghamton, In No Particular Order
Glenn's Binghamton Hockey Favs