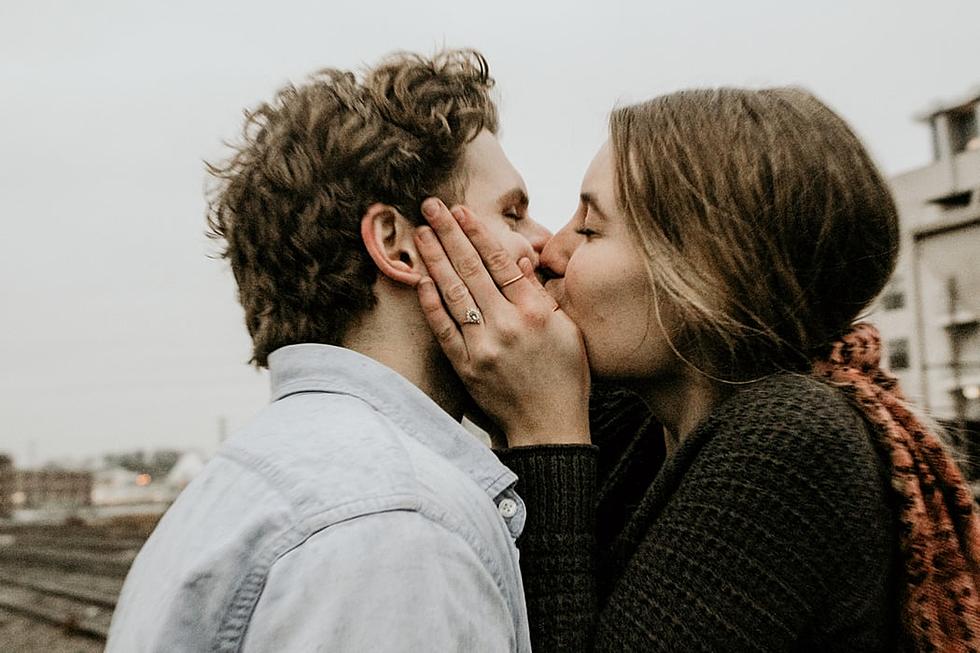 No Pressure But The Kiss Can Make All The Difference
Cassie Lopez via Unsplash
Last week, I told you about some obscure laws that are still on the books in some states. Did you know that you could be fined for flirting in New York? Now you do. That was then and this is now because today, June 22nd is "National Kissing Day."
Today is a great day to show appreciation to the one you love (and loves you back) by giving them a smooch or a peck. Kissing is a wild and wonderful thing and if done right, can turn a good day into a great night.
On the other side, I know a relationship that started going south when they stopped kissing in the morning. He told me that it felt like she just didn't care anymore since she couldn't be bothered for just a moment at the beginning of the day.
A bad kiss can throw on the brakes. I have another friend that confided in me that he broke up with his girlfriend because she kissed like she was painting a wall. I'm not sure why he told me and I wish he hadn't because when I see her, I can only imagine "slurp slurp" in my head.
Kissing Is Good For Many Reasons
We know that kissing feels good but it's also good for your health. Kissing can help you relieve stress and can help to burn off calories at the same time. If your significant other isn't big into kissing, then try to convince them of the health benefits.
When you kiss, you create saliva, so while you are enjoying the smooch, you'll be washing the food from your teeth and that'll help stop tooth decay. Suddenly kissing sounds kind of disgusting, so I'll stop.
Few things can bring a fight to end like a kiss. If nothing else, it'll keep her/him quiet for a few minutes. So celebrate the day and let that special person know how much you care. If that doesn't work, try to convince them of the health benefits again.
Where To Celebrate the 4th of July in and Around Binghamton
10 Things Someone From Binghamton Would Definitely NEVER Say