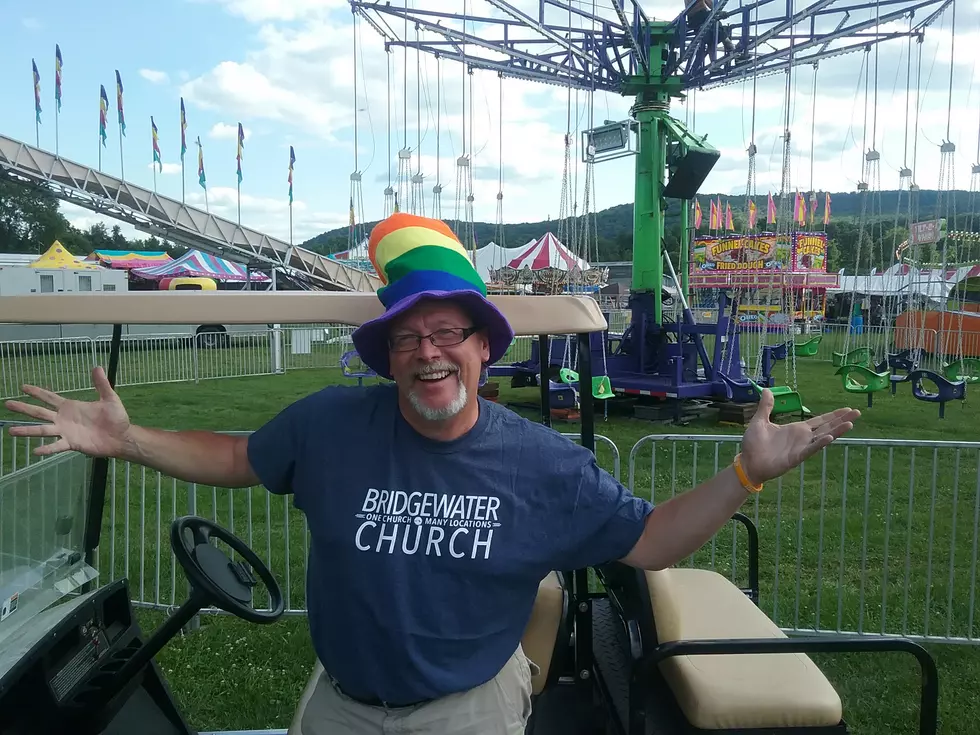 It's the 48th Annual Conklin Fair
Glenn Pitcher
One of the things that I like about summer are all the fairs that are close to home and here's one that begins on Thursday, July 11th, and goes for three days, it's the 48th annual Conklin Fair.
There is free admission, free parking and something fun for the whole family including food, games, rides and live entertainment.
Thursday is First Responders Night as they celebrate 75 years of the Conklin Vol. Fire Department's Service to the community. The parade forms at 5 p.m. with a 6 p.m. step off.  The members of the Conklin Volunteer Fire Department will lead off the parade. Stick around for the music of 5th Gear from 8 to 10 p.m.
Friday begins with a Job Fair on the fair grounds in the Community Center from 11 a.m. to 3 p.m. and then it's Friday Family Night with ride specials and the music of Short Change from 8 to 10 p.m.
Are you a baker? They are looking for bakers of all ages to participate in the Conklin Fair Competition: Apple Pie & Cupcakes on Saturday with judging beginning at 1:15 p.m. The pies and cakes will be auctioned or sold off to benefit the Conklin Fair Fireworks.
That's just a small part of what the Conklin Fair is all about and it runs Thursday and Friday from 5 p.m. to 10 p.m. and Saturday 10 a.m. to 11 p.m. I'll be helping to shuttle you around Friday and Saturday night. Here's my chance to prove that I'm a safe driver.
The Conklin Fair is at the Floyd L. Maines Community Center Grounds, 942 Conklin Road. Go here to see the entire schedule and any updates.