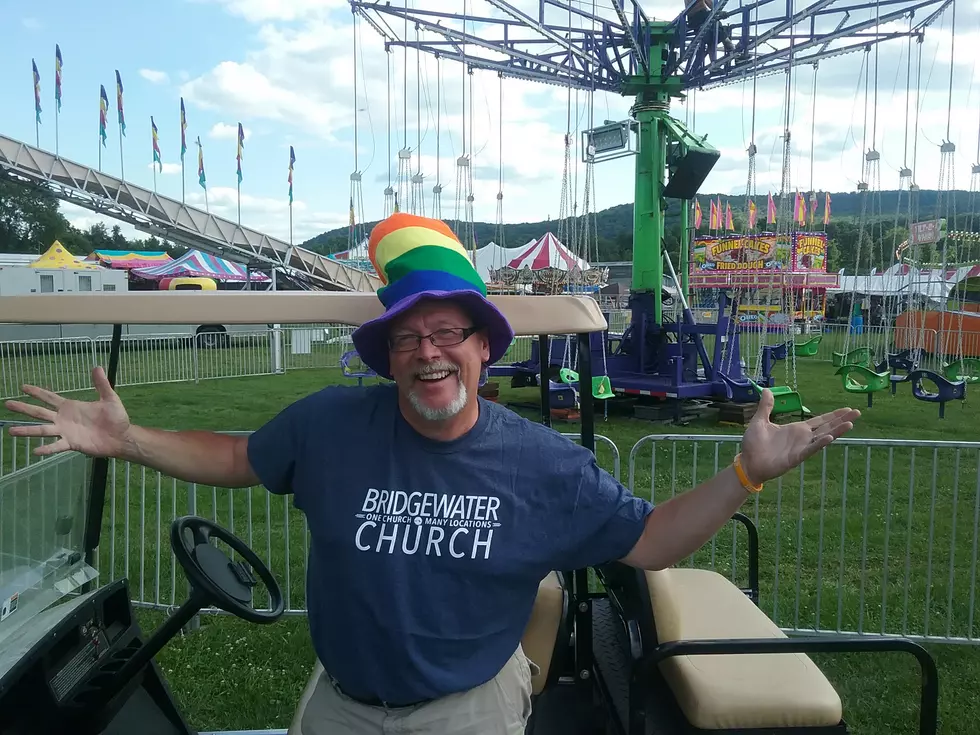 Conklin Fair 2021 Given The Greenlight
Glenn Pitcher
I don't know about you but one of my favorite things about summer in the Southern Tier is all the fairs and festivals in our area. In 2020, all of that changed with the coronavirus pandemic as many of these events were canceled or turned into a drive-thru food event.
One of my favorites is the Conklin Fair in Conklin. For the past two fairs, I would help bring the fairgoers from their car to the fairgrounds. It was a chance to give them a free ride in my golf cart and an opportunity to have a chat ...I had a captured audience, so I knew they wouldn't hop off.
So is it going to be back for its 50th year in 2021? Earlier this week, the Conklin Fair Committee went before the Town of Conklin during their Board Meeting. They presented their Fair Plan and hoped to get approval to use the Fair Grounds this July.
Great News For The Conklin Fair
It's official! The Conklin Fair Committee is proud to announce that the 50th nearly annual Conklin Fair will be back from Thursday, July 15th to Saturday, July 17th. It'll kick off with a parade on Thursday and end with Fireworks on Saturday night.
Free admission, free parking, and a free ride with me (when I'm there) to the Fairgrounds Save the date and I'll see you at the Conklin Fair at the Floyd L. Maines Community Center and Fair Grounds, 942 Conklin Road.
Local & Regional 2021 Fairs
18 Greatest Binghamton Mets