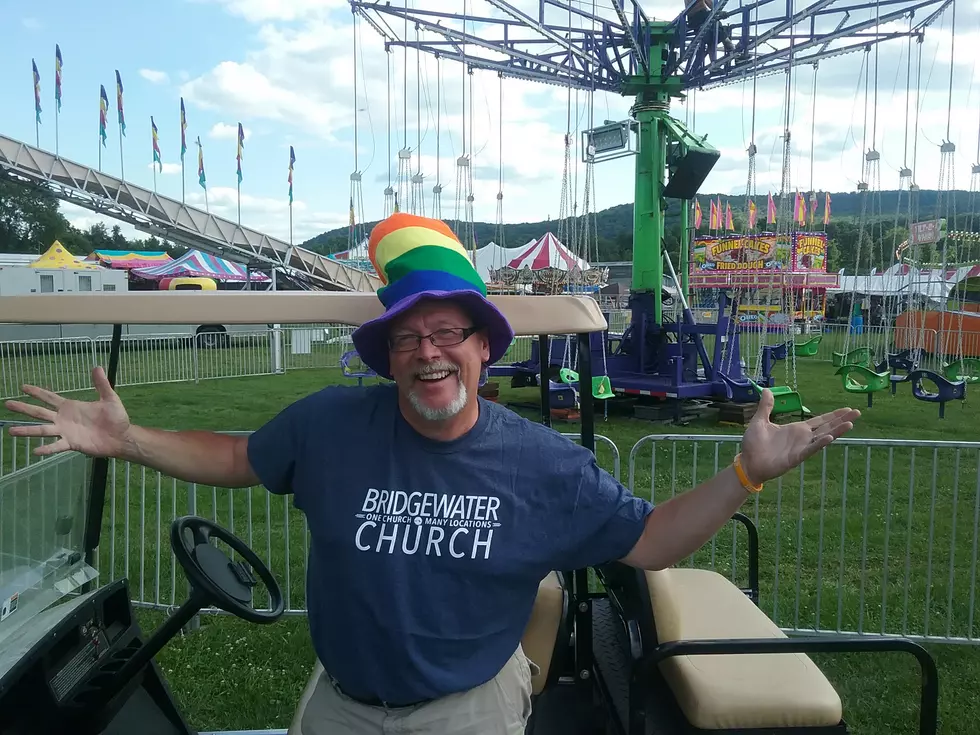 Conklin Fair Is Back For It's 50th Anniversary With Some Changes
Glenn Pitcher
One of the things that I keep saying is that I'm so excited that concerts, festivals, and fairs are returning for the summer of 2021. One of my favorite fairs is returning for its 50th year and it begins tonight, July 15th.
It's the Conklin Fair with free admission, free parking, and something fun for the whole family including the rides, games, food and live entertainment.
Changes At The Conklin Fair This Year
There are some changes this year including no parade tonight. Also, the fairground fields are so soft because of the recent storms, so the midway will be set up on the Community Center parking lot. This will make for firmer footing for all the rides.
That means that parking is also going to be moved, so this year, it'll be on the old driving range. Speaking of parking, if you are coming to the fair on Saturday, I could be the one that gives you a lift at the Conklin Fair.
On Saturday, I'll be making my return for the third year as your FREE golf cart shuttle driver from the parking lot to the midway. It's my chance to prove that (contrary to what Traci claims), I'm a good and safe driver.
Are you a baker? They are looking for bakers of all ages to participate in their annual Cupcake Wars on Saturday, July 17th. Bring your entry to the Conklin Fair Main Stage by 4:15 p.m with judging beginning in the adult and children categories at 4:30 p.m.
The Conklin Fair is at the Floyd L. Maines Community Center, 942 Conklin Road. They are open Thursday and Friday from 5 p.m. to 10 p.m. and Saturday from Noon to 11 p.m.
Once again no parade on Thursday this year but the fireworks are back to close the fair on Saturday night. Go here for the entire schedule and any updates for the 50th anniversary of the Conklin Fair.
Local 2021 Fairs
Look: Glenn and Traci Through the Years