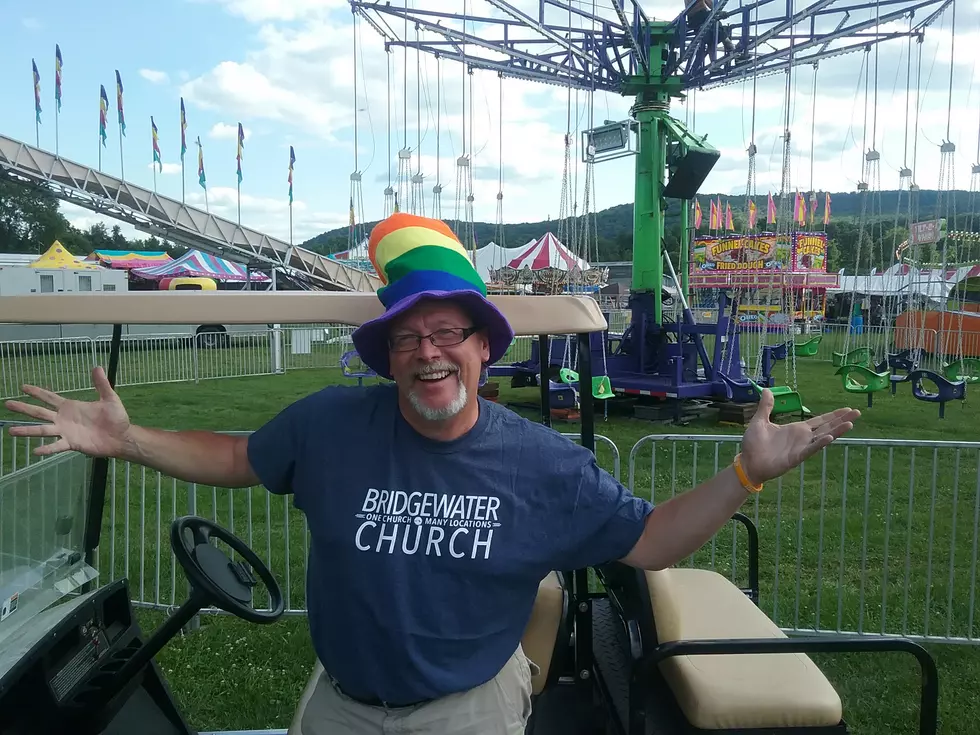 Another Local Fair Canceled Because of the Coronavirus Pandemic
Glenn Pitcher
One of the things that I really like about summer is all that fairs that are close to home. Then 2020 and the coronavirus pandemic changed all that. Many fairs and festivals have already canceled for this year and I was hoping that the Conklin Fair would still be on.
Enter your number to get our free mobile app
With the fair scheduled to start in just over a month, they made the announcement that we knew was coming...even though we were hoping against hope. This was the announcement the Conklin Fair Committee made on Wednesday, May 28th:
"It is with a heavy heart, that the Conklin Fair Committee announces that this year's 2020 Conklin Fair has been canceled. The Committee has already begun planning for the fair's return with the 49th Nearly Annual Conklin Fair in July 2021!"
Don't get me wrong, I enjoy all the fairs and festivals in the Southern Tier but the Conklin Fair has held a special place in my heart for the last two years. I've been bringing the visitors from the parking lot to the Frosty Joe's entrance in a golf cart and I really enjoy it.
I think it's a great opportunity to meet and chat with them on the way into the fair. If I have a joke or comment, I can tell the same joke/comment and get away with it. If it's raining, I can say "I can't bring the sunshine but I can bring a golf cart with a roof."
You gotta love a new audience every 5 minutes. Yes, I'm aware that the golf cart in the picture doesn't have a roof but I needed a cart without a top so I could wear my hat. If the rain was on the way, I would get a different cart.
See ya in 2021...Wow, how often have we been saying that this year?
18 Greatest Binghamton Mets