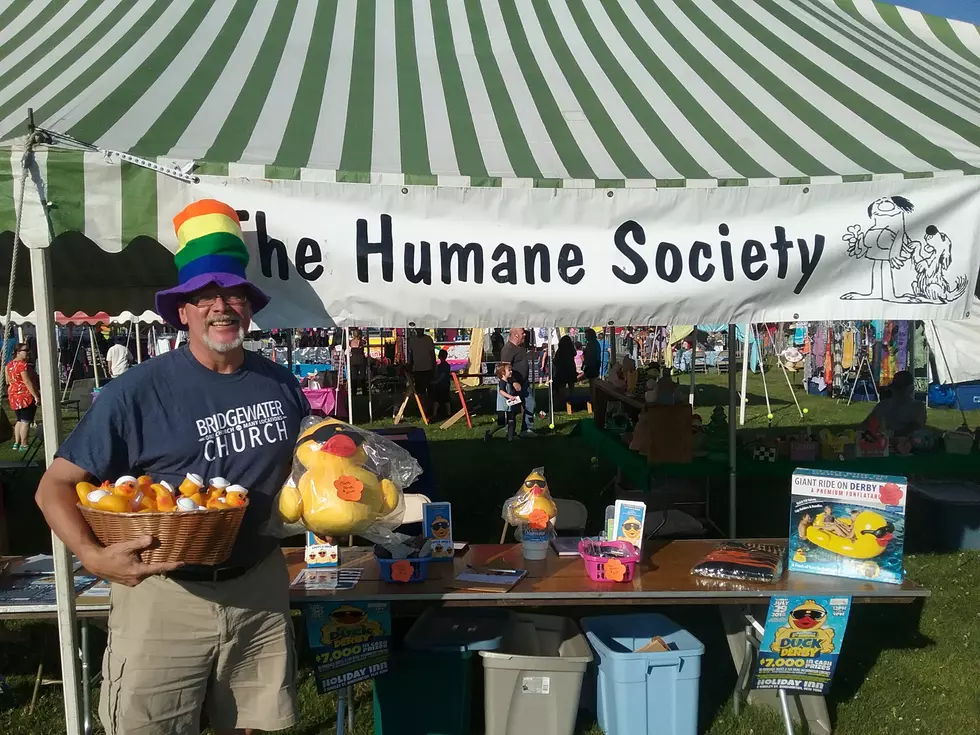 BC Humane Society's Duck Derby Is Still On
Glenn Pitcher
With so many things being canceled because of the coronavirus pandemic, it's great to hear that this much-needed event is still on. It's the Broome County Humane Society's Duck Derby and it's at a new location.
Enter your number to get our free mobile app
It's the 10th year for the BC Humane Society's biggest fundraiser of the year. Save the date, Sunday, July 26th, and adopt a duck now. The fun and festivities begin at 12 p.m. at Highland Park in Endwell.
The adoptions are off to a slower start than normal because of the pandemic, so your help is needed now more than ever. Duck adoption begins at $5 for one duck, you can also get a six quack of ducks for only $25 (buy 5 get 1 free.)
There is a Quacker's Dozen, adopt 12 and get 3 free for only $60 and it goes all the way up to a Mega Quack Pack, adopt 50 ducks and get 20 free for only $250.00. Go here to get the package that fits you the best.
First place prize is $5,000. The rest of the proceeds go to the Broome County Humane Society. They are an independent non-profit animal welfare organization dedicated to the prevention of animal cruelty and finding permanent, loving homes for companion animals.
Come join the quacktivites as they splash their way down the race course at Highland Park in Endwell on July 26th. It's music, vendors, animals, and more. Remember to buy early, and adopt often.
Give Each Day of the Week It's Own Theme