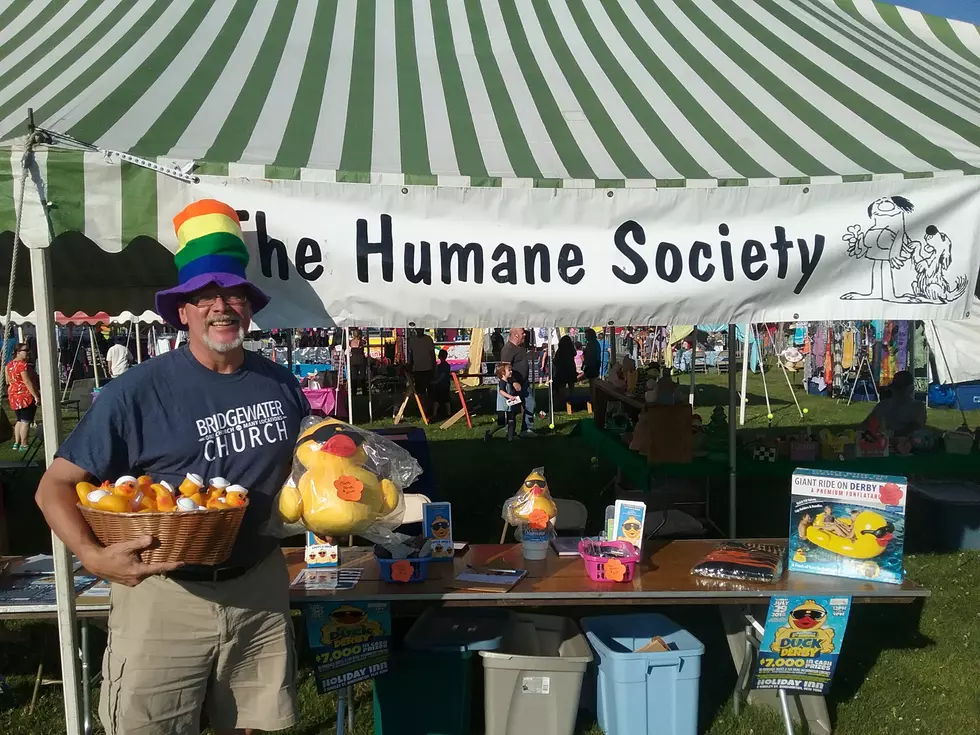 Binghamton's Duck Derby For The Broome County Humane Society
Glenn Pitcher
What a difference a year makes. Last year, all of the fairs and festivals in the Southern Tier were canceled or turned into drive-thru events because of the coronavirus pandemic.
Things are certainly taking a turn for the better. Recently we learned that the Conklin Fair would be back for its 50th year and the Afton Fair will be celebrating its 132nd year with "Christmas in July." Speaking of last year, the Broome County Humane Society's annual Duck Derby was going to move to its location at Highland Park in Endwell.
Because of the pandemic, they did a virtual race online but now it's back for 2021 and I couldn't be happier. The 11th annual Duck Derby is back at its new location on Sunday, July 25th.
The price is still the same for duck adoptions and it begins as low as $5 for one duck. Here's some good news, the more money you spend, the better value you'll get and it'll give you the chance to win the top prize of $5,000. Find the package that fits you the best.
All the money raised goes to the Broome County Humane Society. They are an independent non-profit animal welfare organization that is dedicated to the prevention of animal cruelty and finding permanent homes for companion animals.
Duck Derby Date
I've adopted a few cats from them over the years and I have two felines at my place now. So save the date and get ready for all the quacktivites including music, vendors, animals, and more on Sunday, July 25th.
As always, remember to buy early and adopt often
Where To Celebrate the 4th of July in and Around Binghamton
Local & Regional 2021 Fairs