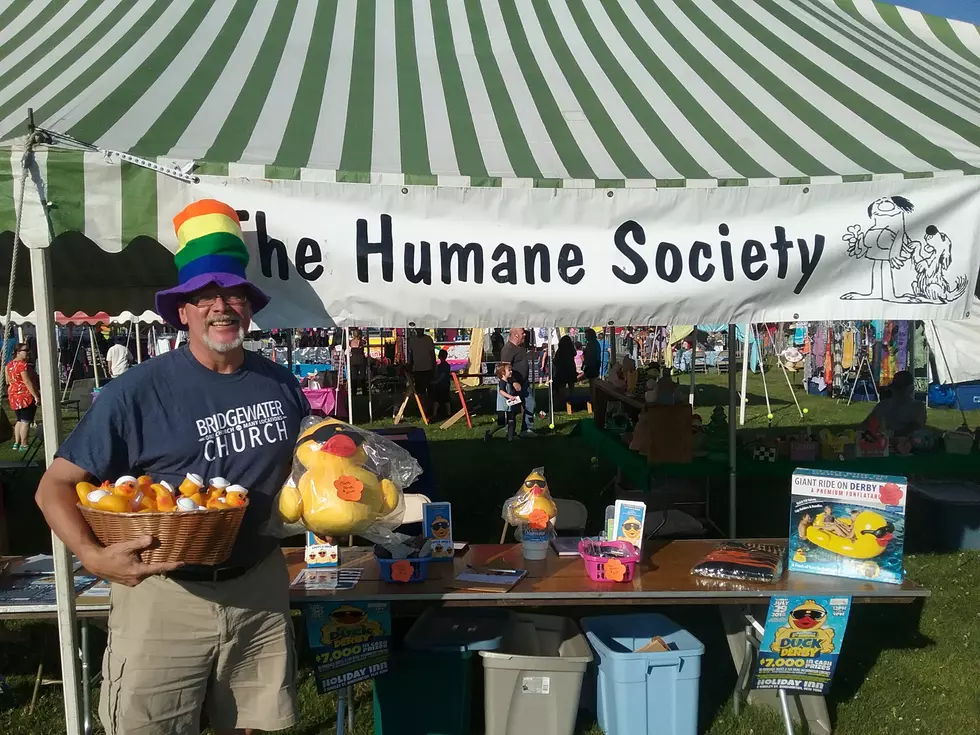 Quack-tastic Fun With the Broome County Humane Society Duck Race!
Glenn Pitcher
If you're looking for a quack-tastic good time that also helps a great cause, check out the Broome County Humane Society Duck Race. This event has been making a splash in our community for years, bringing joy and excitement to everyone while raising funds for furry friends in need.
Over 10,000 ducks will race (float) down the course at Highland Park in Endwell as a crowd of eager fans cheer them on. Here's the best part...You can be a part of it too. How does it work, you ask? I'm glad you asked.
Broome County Humane Society Duck Race
All you need to do is adopt your very own rubber duck. Before race day, the Broome County Humane Society will give you the opportunity to "adopt" these adorable ducks for a small fee. Every duck is given it's own number, and on race day, they are released into the water to start their quacky journey towards the finish line.
The lucky duck that crosses that finish line first isn't just a winner in our hearts, but you'll also score an awesome prize. First place wins $5,000, second place wins $1,300 and third place takes home $700.
That's good news for you but the real winners are the animals in need. The money raised through the duck adoptions go directly to the Broome County Humane Society which rescues and cares for homeless animals. That is where they are given love, shelter, and a chance at finding their forever homes.
I've adopted several cats from the Humane Society in the past and it's one of the better decisions that I've made. So, if you're in the mood for some quacky fun, mark your calendars for the next Broome County Humane Society Duck Derby on Saturday, August 19th from 11 a.m. to 2 p.m. at Highland Park in Endwell
LOOK: 30 fascinating facts about sleep in the animal kingdom
OH NO WE DIDN'T: 12 Photos That Prove That Alpacas Are Cuter Than Llamas