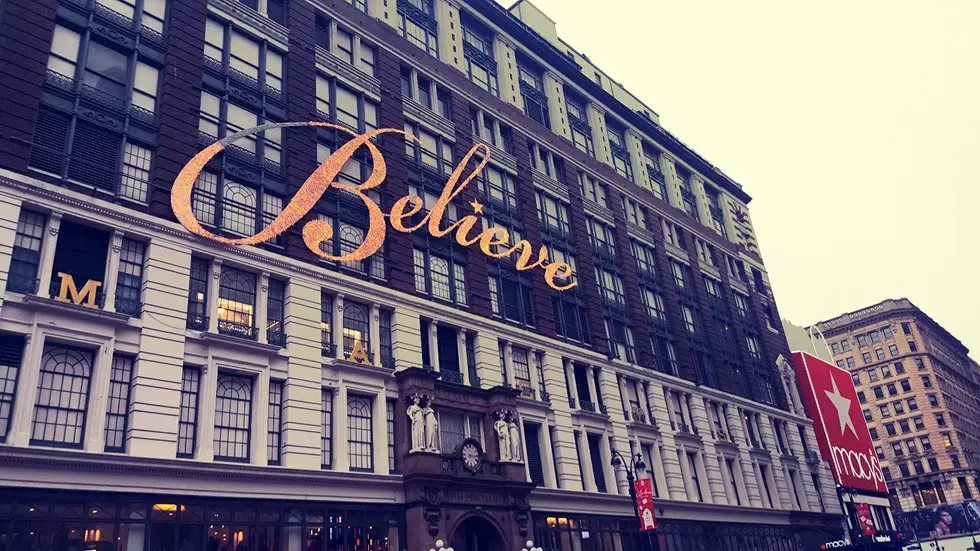 Join Us As We Explore New York City During Christmastime
Traci Taylor
Christmas in New York City truly is a sight to see. The entire city is transformed into a winter wonderland filled with dancing Christmas light and larger than life Christmas trees. There's ice skating, festive music playing through the stores, Christmas plays, and concerts, pop-up holiday markets and so much more. New York City has an electrifying feel to it through the year, but the energy during Christmastime is just indescribable.
Discover the joy of Christmas and of the holidays by joining Townsquare Media Binghamton as we take a bus trip with Eastern Travel Oneonta Bus Lines to New York City on Sunday, December 9, 2018. We'll take care of the transportation so that you can focus on the fun and memory making!
We'll meet in the parking lot of the Oakdale Mall in Johnson City behind Guitar Center at the old Macy's end of the mall at 6:00 a.m., will load the buses at 6:30 a.m., and will be on our way to the city by 7:00 a.m. During the bus trip, you can nap, chat, or watch the Christmas movies that we'll be playing. We'll also hand out gift bags which will be filled with refreshments and other goodies.
Once we arrive in New York City, we'll be dropped off at Bryant Park and from there, we'll be free to roam the city and do whatever we wish until 6:30 p.m. when we'll gather back at Bryant Park to hop aboard our buses to return home. Our expected return time will be 10 p.m.
Don't miss out on the excitement that is New York City during Christmastime!
*Anyone under the age of 18 must be accompanied by a parent or legal guardian.
**Food and drink are allowed on the bus, however, alcohol is not.