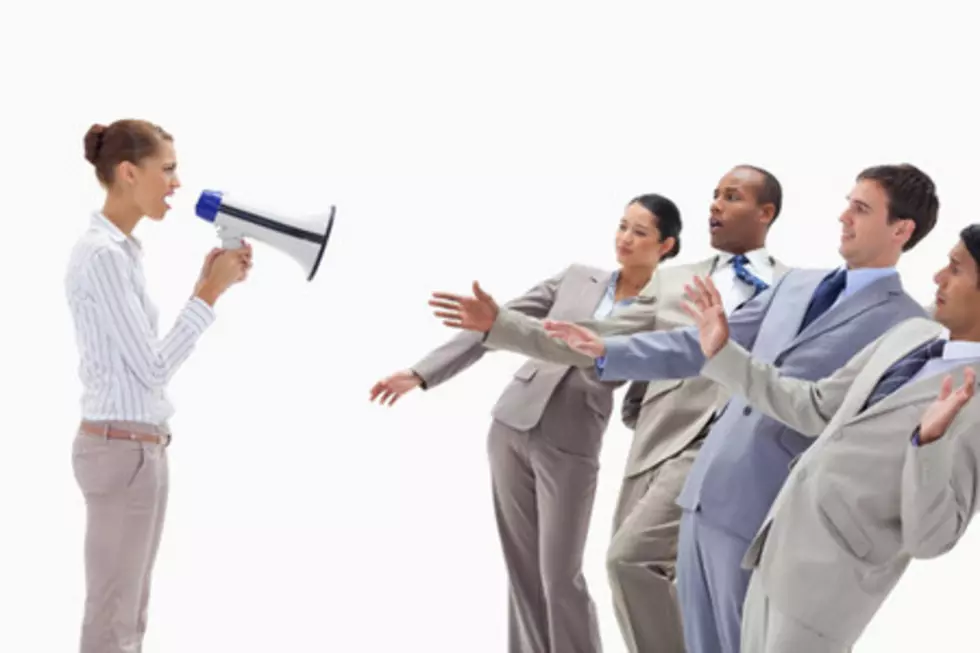 Can Your Boss Keep Track of You When You Work at Home?
ThinkStock
October is National Boss Day and this is why it's "celebrated" today. In 2020 everything is different including work at the office. People began working remotely at home in March when the coronavirus pandemic began and many are still doing their work from home.
Enter your number to get our free mobile app
Here's a question for you? Is your boss keeping track of what you are doing at home while your working? Apparently, it's possible and you can see how here. I know my boss is keeping track of me because she's sitting across from me at work.
Traci tells me that she's not my boss but I tell her that she is. The reason I want her to be my boss is that if something goes wrong with the Hawk Morning Show, I'll tell the "real" bosses to ask my boss and that I just work here.
So what should you do for the head honcho on National Boss Day? I have no idea but here are some things I've learned from my "boss" not to do:
DON'T ask questions that you can find the answer to online. I know that I can find the answer quicker with Google but then I would miss that classic look my boss (Traci) gives me. It's also a way for me to let her know that she's important to me.
DON'T forget to proofread. Typos can make you look dumb and everyone makes them. Even geniuses make mistakes and some days, I'm really a genius. Do you know when I proofread? Right AFTER I send t. You laugh but you've done it too.
DON'T text your boss outside of work. Unless it's an important work matter, you should wait. I realize what he/she thinks is important and what I think is important is two different things. I like to text my boss (Traci) so she can mutter/utter/sputter those immortal words "OH Glenn" before she replies.
It may be easier to appreciate your boss because you are so many miles apart but I don't think I'd point that fact out to them.
My Top 13 Memories With My Favorite Morning Show Partner