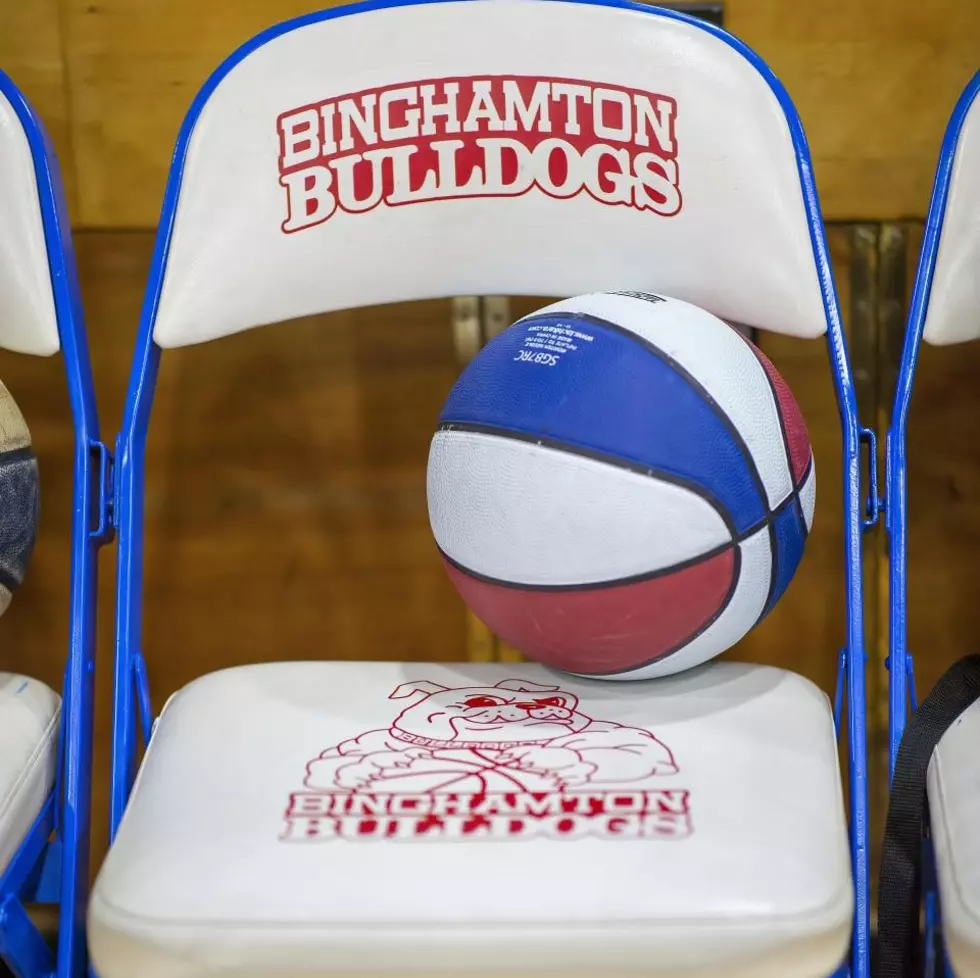 Binghamton Bulldogs New Home?
Binghamton Bulldogs
Enter your number to get our free mobile app
Then the coronavirus pandemic hit and just like everybody else, everything changed.  The entire season came to an end and the tournament scheduled for April was canceled.
So what's going on now with the Binghamton Bulldogs? The good news is that they will be hosting the 2021 ABA Elite 8 National Tournament & All-Star championship next April. But where?
The Binghamton Bulldogs called Davis College home until last year when they played their home games at St. Patrick's Church in Binghamton. So what about 2021?
They have a vision and we love it. It's the DAWG POUND SPORTS COMPLEX! What's that? It's a 1,500-seat venue to host their home games, as well as Summer basketball camps, youth clinics, schools out camps, AAU tournaments, youth team practices, and adult men's & women's leagues.
Not a hoops fan? That's okay because it could host volleyball leagues and tournaments, floor hockey, batting cages, badminton, concerts, birthday parties, and more. So where will the complex be located at?
It's been narrowed down to three locations in Broome County. Go here to find out more and to see what the Dawg Pound Sports Complex will look like. IT IS AMAZING and we can't wait to see what's next for the Binghamton Bulldogs in the 2021 season.
18 Greatest Binghamton Mets