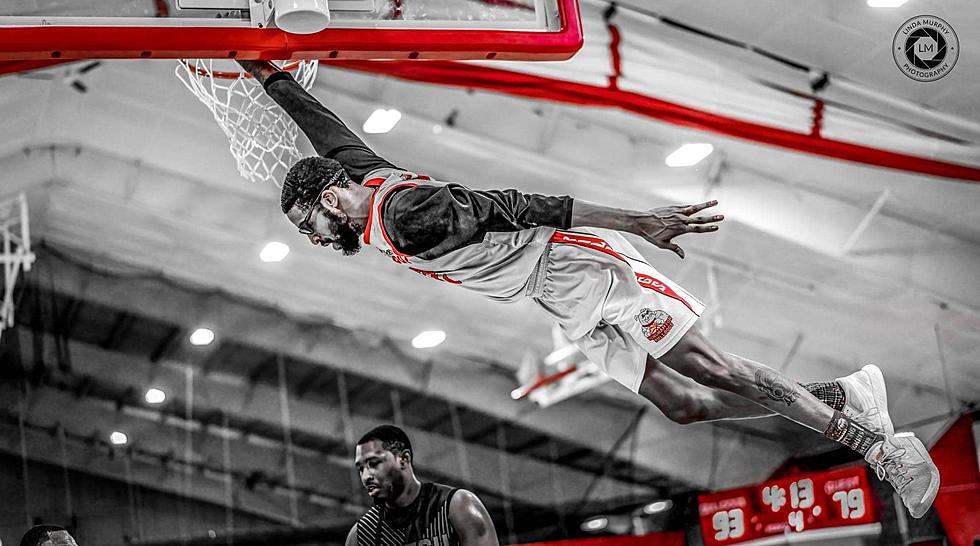 IT'S ON! The Battle Of The Best ABA Basketball Teams Comes To Binghamton
Linda Murphy and Binghamton Bulldogs
The American Basketball Association (ABA) was founded in 1967 as a rival to the National Basketball Association (NBA). The ABA used a colorful red, white and blue basketball.
There was 11 original teams with prominent players like Julius" Dr. J" Erving, George "The Iceman" Gervin, Rick Barry and Moses Malone. It lasted until 1976 when they merged with the NBA.
The ABA was reformed in 2000 and is America's largest and most diversified professional sports league with 216 teams in different regions. Six years ago, the Binghamton Bulldogs became a part of the ABA.
The Bulldogs have their own ABA superstars including Ralph Williams, Olympian Bradley Christian, and Brent Williams. They began the 2022-23 season with a 94-22 overall record with two Northeast Region championships (before falling to the eventual National champions).
With talent coming from all over the country to play in our back yard, expectations were high and they began the season ranked 11th. The rise was fast and furious and have been at the pinnacle of the ABA for the last 6 weeks.
Battle Of The Unbeatens In The ABA: Binghamton vs Wyoming Valley
The Binghamton Bulldogs are the top dog and are ranked #1 and are one of only two  teams that are still undefeated. After this weekend, there will be only ONE when the Bulldogs look to strip the Clutch from the unbeaten ranks.
On Saturday, January 21st, the Dawg Pound will be howling and growling when the #4 Wyoming Valley Clutch put their 8-0 record on the line. Tip-off is at 7:00 p.m., bring your kids early, so they can low-five the Dawgs before the game.
Stick around after the game, to get your picture taken with the rest of the team as they celebrate their 12th win of the year. This will be a sell-out so don't too long or you're going to miss a doggone good time at the Bulldog Sports Complex, 1025 Robinson Hill Road in Johnson City.
46 Famous Athletes With Ties to the Binghamton Area