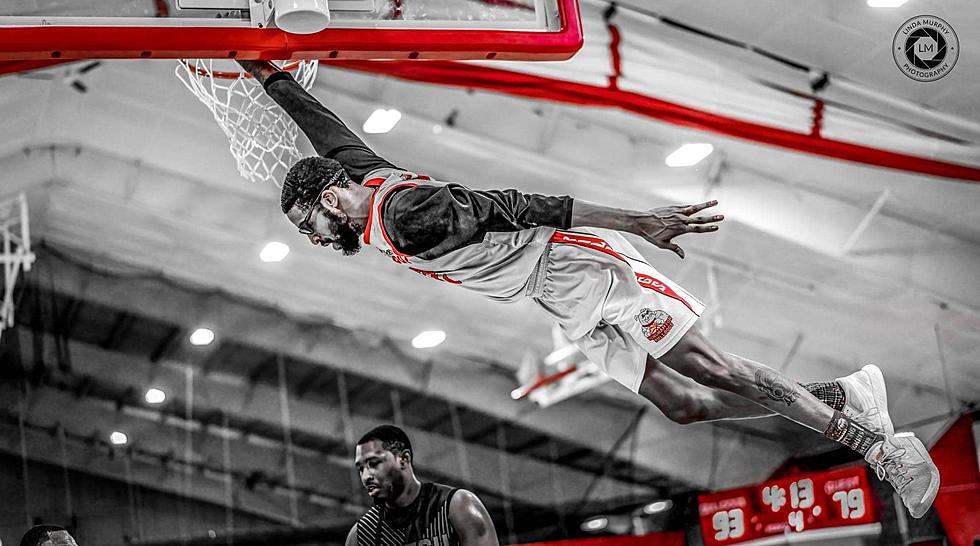 This Amazing Binghamton Bulldog Is Going To The Olympics To Bring Home The Gold
Linda Murphy and Binghamton Bulldogs
The ABA has their own version of March Madness and for the Binghamton Bulldogs, their trip to St. Louis begins in the Northeast Region this weekend. On Saturday, March 11th at 7:05 p.m., they'll welcome the winner of the Bennington Martens/New Jersey Knights game to the Bulldogs Sports Complex.
The Bulldogs have plenty of stars on the team to light up the sky (and the gym) and one of the brightest will also be participating in the 2023 Deaflympics. Bradley Christian will be a representative on Team USA again this year.
Last year, he was one of the leading scorers and rebounders for the American squad as they took home the Silver. This year, Christian will be going to Greece and this time, they plan on bringing the Gold back to the USA.
Story Behind USA Deaflympic Basketball Player Bradley Christian
For those that may not know the story behind Bradley "Deaf Child" Christian, it all began when he very young. He started to lose his hearing before he was a teenager and before long, he completely lost his hearing in his left ear.
Since then he's lost most of his hearing in his right ear but that hasn't stopped this 6'7" forward from Florida. He's helped the Bulldogs to their #1 ranking in the entire ABA as they head into the playoffs.
Christian is one of twenty finalists that will compete this Summer in the 2023 World Championship in Greece. The Deaf Basketball Olympics runs from June 10th to the 24th and like most Olympic athletes, he has to fund his own way. You can go here to find out more about his journey to Greece as he helps bring the Gold back home.
He's been a great leader for the Bulldogs and the USA Men's Deaf Olympics Basketball team and I'm proud of the difference that he makes in our community. Let's Go Bulldogs and LET'S GO USA!
Speaking of Olympics, check out these classic photos from the first Modern Olympic Games in 1896.
LOOK: 20 Fascinating Photos From the First Modern Olympic Games in 1896
To celebrate the history of international sports cooperation,
Stacker
 took a look back at that groundbreaking event in Athens, when the modern Olympics were born in 1896. Keep reading to learn more about the athletes, spectators, and sports at that iconic event.
Where Are They Now?: The Syracuse 2003 National Championship Team
Remember when the Syracuse Orange won it all in March Madness? Where are all those players now? Take a look at every player on the roster and what they're doing today!