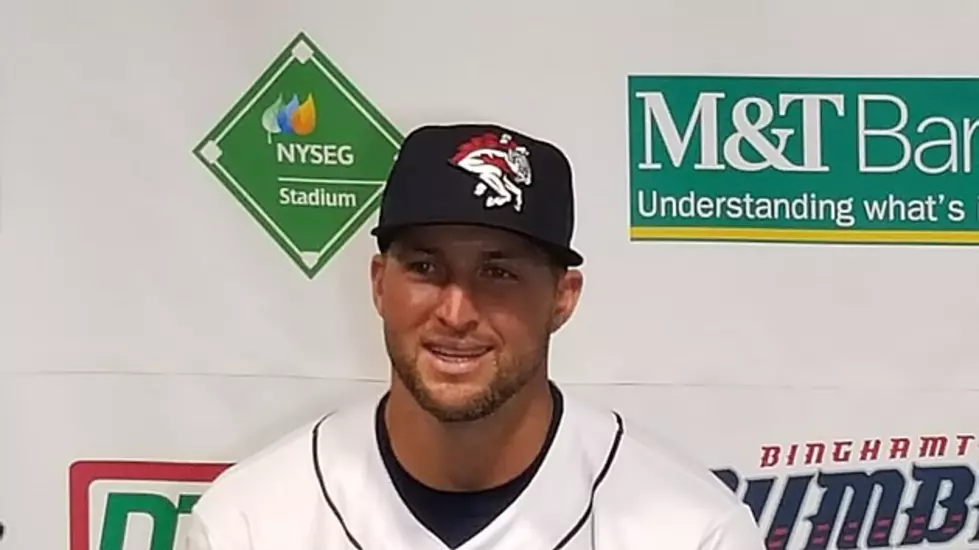 Tim Tebow Won't Start this Baseball Season in Binghamton
WNBF Photo/Roger Neel
Tebowmania took Binghamton and Broome County by storm this past summer, and now the hysteria will travel north.
According to Syracuse.com, Tim Tebow will be sent to start this baseball season in the Minor Leagues with the newly named Syracuse Mets.
Tebow's career Minor League batting average is .244 across playing for Binghamton, Florida, and an Arizona Spring League.
The Syracuse Mets were recently acquired by the New York Mets as their new AAA affiliate. The Mets were formally the Syracuse Chiefs and affiliated with the Washington Nationals.