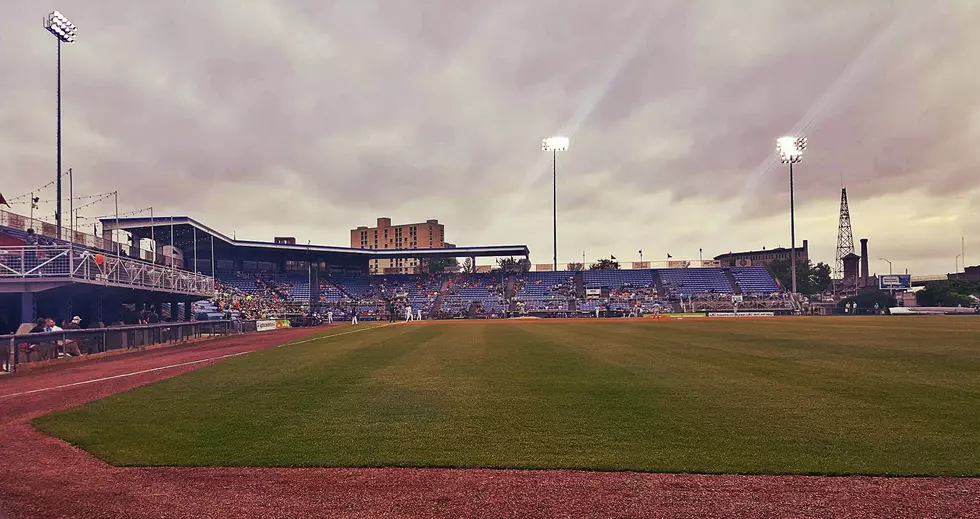 RubberDucks Stay Afloat Versus Ponies
Traci Taylor
Binghamton was victorious in their previous matchup against the RubberDucks by a score of 7-2 on July 18 at Canal Park. On July 19, the Rumble Ponies were looking for a similar performance as they took the field against Akron.
The RubberDucks would strike first in the bottom of the first. Nolan Jones hit an RBI single to right field, which scored Ernie Clement to put the first run on the board for Akron. But Binghamton had an instant response. David Thompson grounds out to second, allowing Patrick Mazeika to return home and tie the game early in the second inning.
After a brief lull in the scoring action, Akron would come to life in the bottom of the fifth. Trenton Brooks tripled on a fly ball to center, bringing around Clement, Jones, and Logan Ice to give the RubberDucks a 4-1 lead after five.
Once again, Binghamton answered the call. Thompson homered on a fly ball to left-center, allowing Mazeika to cross home plate in the top of the sixth. This brought the score to within one. Well played defense from Akron kept the Rumble Ponies at bay and eventually sealed the deal for the RubberDucks as they win by a final score of 4-3.
Binghamton's record drops to 48-46 overall while Akron improves to 43-55. The next game between these two is scheduled for July 20 at Canal Park with a start time of 7:05 P.M.