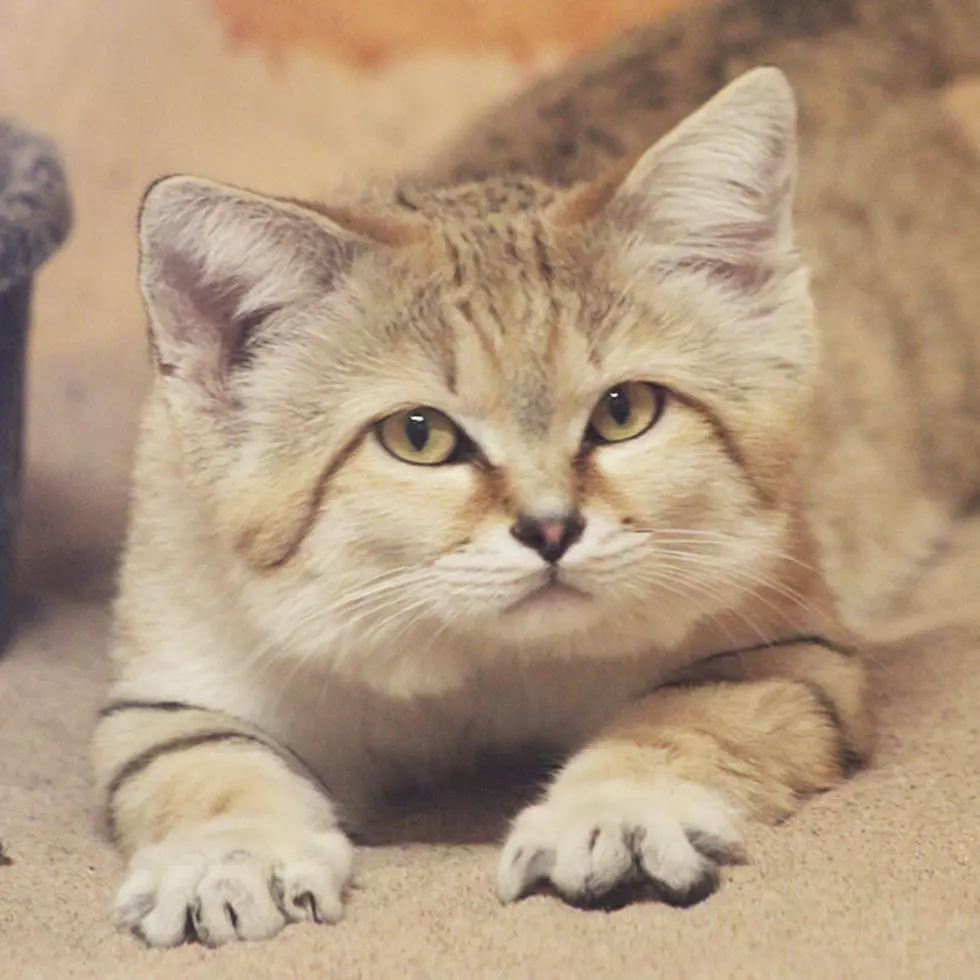 Ross Park Zoo Welcomes New Animal To The Family
Ross Park Zoo
Everything has been so different this year because of COVID-19. One of the things that Tara and look forward to every year is Howloween at the Zoo and Boo at the Zoo at Ross Park Zoo. They weren't able to have it this year because of the coronavirus pandemic, instead, it was Fun Fur All on the weekends.
Enter your number to get our free mobile app
Fun Fur All ends this Sunday, October 25th, so what's next at the zoo? They are proud to announce the arrival of a sand cat from Utah's Hogle Zoo. Amal was born on July 7th, 2019, and is part of the Sand Cat Species Survival Plan.
Sand Cats come from the Sahara Desert, Arabian Peninsula, and parts of central Asia. They thrive in the hot, dry deserts where the temperature can reach 125 degrees during the day and drop to 30 degrees at night.
Sand cats are listed as "near threatened" according to the IUCN World Conservation Union, and Ross Park Zoo has been recommended to be a breeding facility for these cats.
Amal is on exhibit in the Wonders of Nature building next to the cougar exhibit. So when you go to Fun Fur All this weekend, make sure you stop by and say "Hi" to Amal.
Ross Park Zoo remains open on Saturdays and Sundays only, 11 a.m. to 3 p.m. until Sunday, November 29th. America's 5th oldest zoo is located at 60 Morgan Road in Binghamton.
KEEP LOOKING: See What 50 of America's Most 'Pupular' Dog Breeds Look Like as Puppies