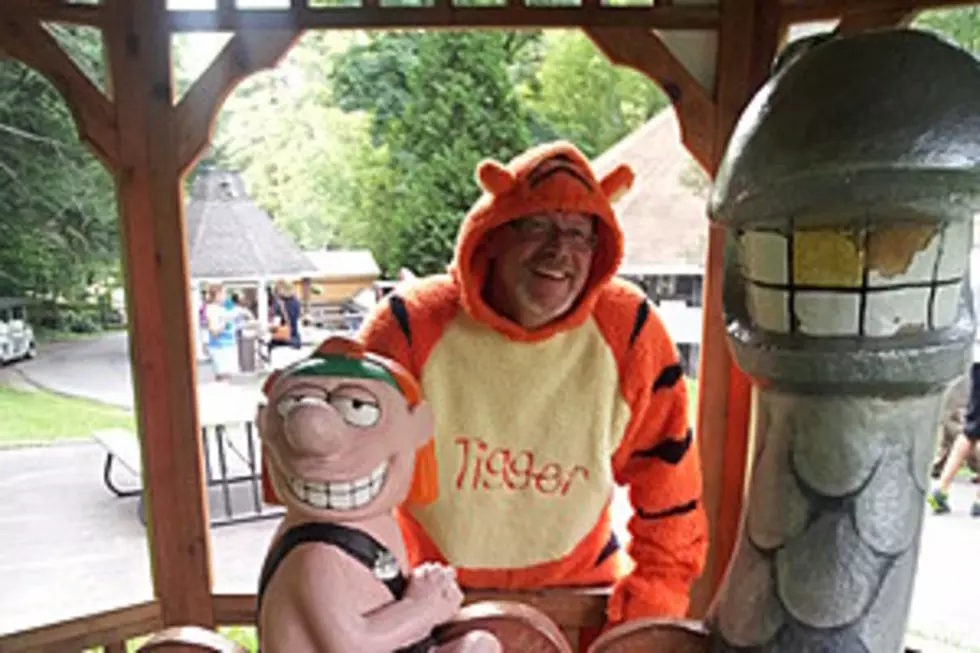 Ross Park Zoo Will Be Different This Fall
Glenn Pitcher
Autumn is here and one of the things that I look forward to every year is the fall events at Ross Park Zoo. First, it's Howloween at the Zoo for the kids. It's the not-so-scary event with fun games and activities for the kids.
Enter your number to get our free mobile app
We were encouraged to wear costumes to the Howloween at the Zoo and it gave me a chance to wear my Tigger outfit without my daughter, Tara giving me a weird look. Tara has talked about volunteering for Howloween at the Zoo as one of the characters and she hopes she can next year.
At it gets closer to Halloween, Ross Park would have Boo at the Zoo. It's intended for older audiences and is not recommended for kids under the age of 10. Well, it's 2020 and you know what that means.
Because of the coronavirus pandemic, there won't be Howloween or Boo at the Zoo this year, instead, it'll be Fall Fur All at Ross Park Zoo. It's your chance to take a leisurely visit through the zoo with fall and Halloween themed decorations all throughout the zoo.
Fall Fur All begins September 26th and will go until October 25th. Admission hours will be 10 a.m. to 3 p.m. Thursday through Sunday from September 26th to October 11th. October 12th to October 25th, the zoo will be open from 11 am. to 3 p.m., Saturday and Sunday only.
Like the rest of us, we can't wait until things get back to normal (whatever that may look like) and we can have Howloween and Boo at the Zoo but in the meantime, take advantage of the Fall Fur All happening at the Ross Park Zoo.
America's 5th oldest zoo is located at 60 Morgan Road in Binghamton.
Inflatable Halloween Decorations