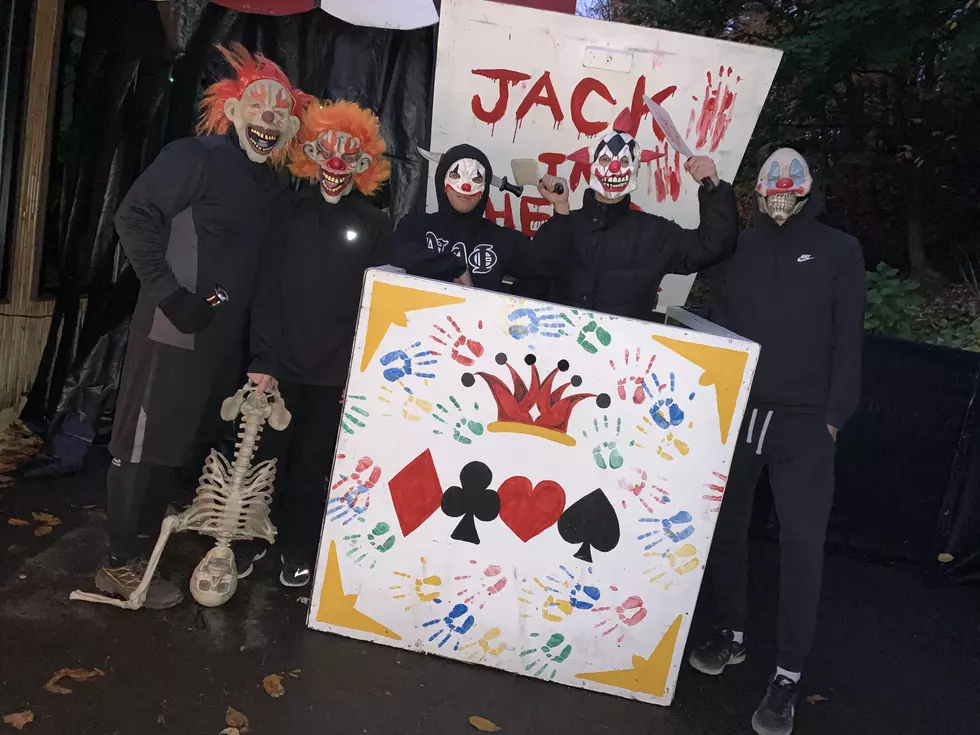 Boo at the Zoo Final Weekend
Binghamton Zoo
I was at a Halloween store and I overheard a couple talking about the Boo at the Zoo and how they've never missed it. They were going to have to change some plans this weekend so they could keep the streak alive.
Don't forget that new this year, they are booing on Friday, Saturday and SUNDAY at the Binghamton Zoo at Ross Park. It's always a spooktacular time and all of the proceeds from the event go toward animal care, exhibit maintenance, and enrichment.
It's for older guests and is not recommended for children under 10. You can wear a costume but masks are NOT permitted.
Strollers and alcohol aren't allowed during the event either.  Here's your chance to visit Ross Park in the dark with the screams beginning at  6:30 p.m. with the last surviving ticket being sold at 9:00 p.m.
America's 5th Zoo (established in 1875) is at 60 Morgan Road in Binghamton. The temperatures are going to be in the mid 50's, so it should be a BOOtiful weekend at the zoo.