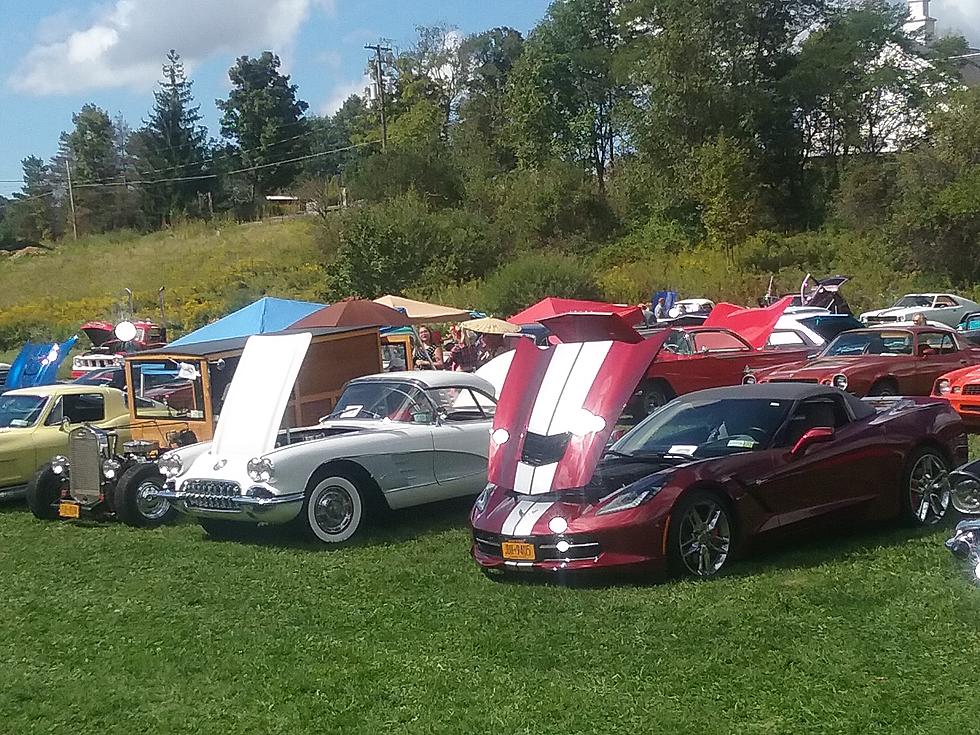 'Olde Time Cruise-In & Family Day' to Benefit Local People in Need
Glenn Pitcher
If you're looking for a nice scenic drive out in the country to see classic cars, I've got the perfect destination for you! It's the Olde Time Cruise-In and Family Day in my hometown of Warren Center, PA. this Sunday, September 15th beginning at 9 a.m.
If you don't know where it is, I suggest you GPS it. If you like your directions the old fashion way, then you could use the other GPS, the Glenn Pitcher System. Here it goes.
Take exit 66 off of Rt 17 W, take quick left, then right, then left on Pennsylvania Ave to Little Meadows, PA. Once in Little Meadows, take a right onto Oak St  (It's between the bank and the bar, you know where Homan's bar used to be), that'll take you straight into Warren Center, PA.
Stop at the store (formally Jone's store, formally Wagner's, formally Moran's and now back to Jone's Store owned by Matt Dewing) and they'll direct you from there. I just love giving directions in the country, I think that's a lost art.
The 14th Annual Olde Time Cruise-In & Family Day is at the Warren Township Community Center. There'll be many classic cars to see, food to eat, vendors to sell you stuff and live music by Andy Boardman.
FREE admission and no entry fee. Antiques, classics, hotrods, customs, ratrods, tractors and bikes are welcome. Last year over 400 vehicles showed up and they expect more this year. There is a playground for the kids to enjoy and picnic pavilions to relax and eat under.
Every year, ALL the proceeds benefit a local person/persons in need. Last year over $6,000 was raised, not bad for a one day event that doesn't charge admission or an entry fee.
This year, the proceeds will benefit Larry Middendorf and Charlie Haus. Middendorf was diagnosed with congestive heart failure and kidney failure. Haus is the son of Colleen and Roger Martin and has stage 4 glioblastoma (brain cancer).
Volunteers are still needed. Last year, Tara and I volunteered in the restaurant and we plan on helping again this year. For more info, to volunteer or to donate an item to support the event, contact Fred Wheaton at (570) 395-3221 or email WCPACRUISEIN@YAHOO.COM.
So, cruise on out and cruise on in for classic cars and more in my hometown of Warren Center, Pa.