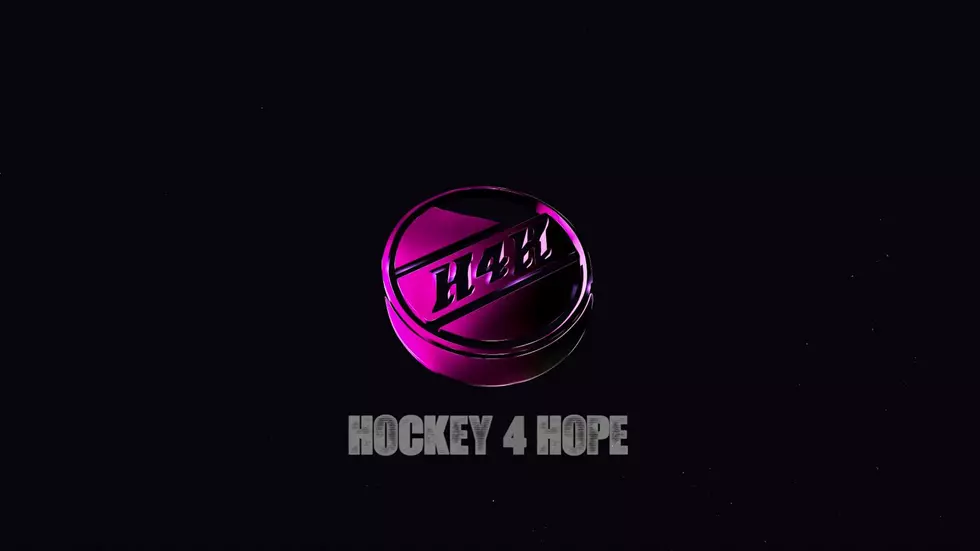 Hockey 4 Hope Charity Game to Help Fight Cancer
Hockey 4 Hope
You've heard of 4H but how about 3H: Hockey, Hope and Help. That's what is being offered with Hockey 4 Hope and you can "Paint the Ice" before the event.
On Saturday, March 30th, the Constance Foundation is hosting the Hockey 4 Hope 10th Anniversary Charity Ice Hockey Game at the SUNY Broome Ice Center. The doors open at 6 p.m. with the "puck drop" at 7 p.m.
The hockey players that are participating are raising $1,000 in donations to help in the fight against cancer. Participants include retired NHLer Chris Bala and cancer survivors Sean Gamsby, Mark Laskoski and Craig Bland.
The team jerseys represent two specific cancer-cause colors. This year, the jerseys are grey for awareness of brain cancer and teal for ovarian cancer awareness.
Here's how you can help,on Friday, March 29th from 5 p.m. to 8 p.m., you could "Paint the Ice" and add a message of hope, love and remembrance.  A minimum of $5 is required as a donation per message but you can donate more if you'd like.
Hockey 4 Hope is a local charity event managed by the Constance Foundation and it's mission is to help alleviate the financial burden associated with cancer. Find out more about Hockey 4 Hope here.
Save the date and plan to be at the SUNY Broome Ice Center on 907 Front Street in Binghamton on Saturday, March 30th.