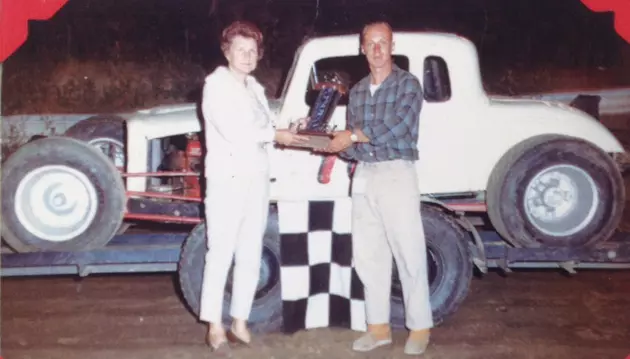 Heath Memorial Race to Honor Track Founders on Saturday
Five Mile Point Speedway
This Saturday looks like a good night to be outdoors with temperatures around 70 and no rain in the forecast so it'll be a great night to be at Five Mile Point Speedway for the 54th Heath Memorial Race.
The race honors track founders Anna and Irving Heath who built the speedway in 1951 and has been in operation ever since. It is currently one of the longest consecutively run speedway's in the United States.
Mr. Heath passed away in 1965 and his wife Anna maintained ownership until 2005 when their grandson Andrew Harpell bought it. Mrs. Heath passed away before the 2005 racing season.
They will also have the annual Racer's Reunion where many of the great drivers from the past will return to Five Mile Point Speedway. Former drivers return from all over the United States including as far away as Arizona
All of the former racer's will be recognized and introduced at the track. This year's theme is "History" and the Mid-State Antique Stock Car Club will be there with some of the vintage cars from the past.
Joining the Modifieds will be the Crate Sportsman, Street Stocks, Lightning Cats, Factory Stocks, Xcel Modifieds and Junior Xcel teams.
Racing on Saturday begins at 6:30 p.m. Kids 12 and younger are admitted FREE to every race including this one. To get directions, info and updates, go here.