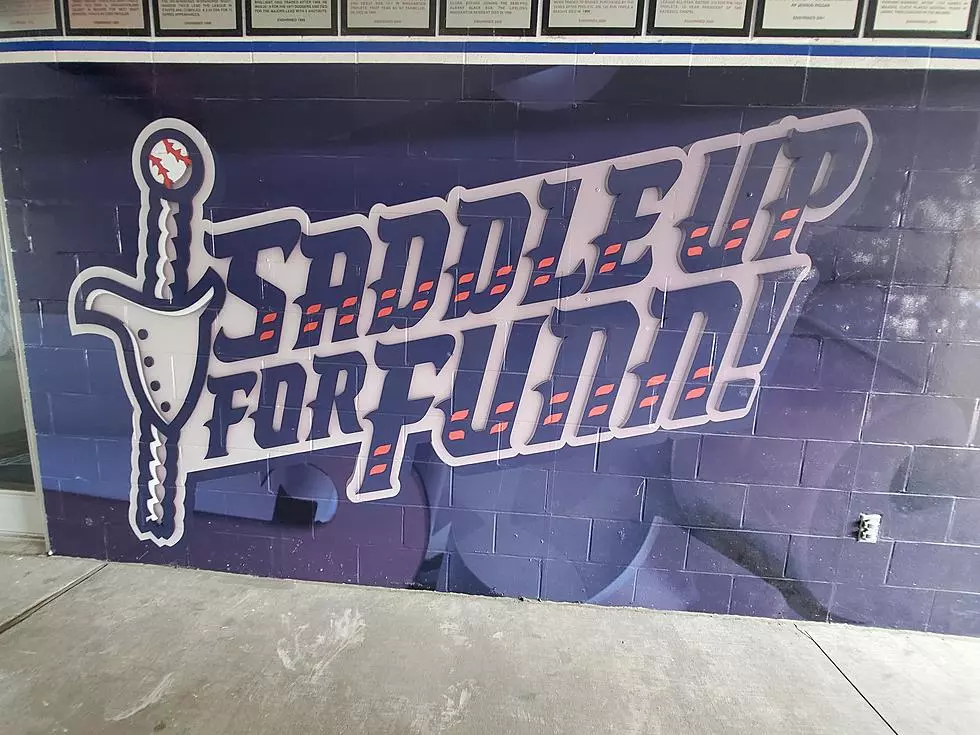 Do You Have What It Takes? Binghamton Rumble Ponies Talent Search Is Coming
Bob Joseph/WNBF News
Saturday, February 19th is turning out to be the busiest day of the year in the Southern Tier. We have Binghamton On Tap at the DoubleTree Hotel in Binghamton and the "Almost Annual Crappie" Derby in Whitney Point.
Here's another thing to add to your calendar. The Binghamton Rumble Ponies will be hosting Rumble Factor at the Oakdale Mall in Johnson City. It's their annual talent search and they are looking for energetic talented individuals to be a part of their 2022 Game Day Staff.
My son, Devon was a game-day camera operator at one time for the Ponies and it was an experience that he'll always remember and now my daughter, Tara is going to give it a shot.
You've seen Tara on the ice with me for Chuck-a-Puck during the Binghamton Black Bears hockey games. She was a "resident" at Hellstead Manor and has been in many musicals at Chenango Valley High School and now she's taking her talents to the Rumble Factor.
Binghamton Rumble Ponies Rumble Factor At The Oakdale Mall.
Open Auditions will take place on February 19th from 12 p.m. to 5 p.m at the Oakdale Mall. They are looking for individuals like an Announcer, Carousel Crew, Mascot, and On-Field Host. They are looking for soloists to come audition to sing/perform the National Anthem before their home games too.
They also have part-time positions that include Starting Gate Box Office Attendants, the Jumper Zone, Food and Beverage, Ushers, Parking Lot Attendants, and more. If you're interested in those positions, you can fill out an application at the event also. All applicants must be at least sixteen years of age.
I'm very excited to see what my daughter additions for and I hope your child will give it a try too. The road to Queens may begin at Rumble Town but the road to being a part of the Ponies Game Day Staff starts at the Oakdale Mall on February 19th.
You can call (607) 722-3866 with questions and let's get ready for FUNN with the Rumble Ponies!
REMEMBER THE B-METS? Scroll To Take A Look At The 18 Greatest Binghamton Mets
GET TO KNOW: The Former Binghamton Mets/Rumble Ponies In The 2021 MLB Postseason
The Red Sox, Dodgers, Braves, and Astros are the final four teams still vying for the 2021 World Series title. Did you know there are four players on those teams that had period of time spent with the Binghamton Mets/Rumble Ponies? Take a look...
Binghamton Triplets Memorabilia