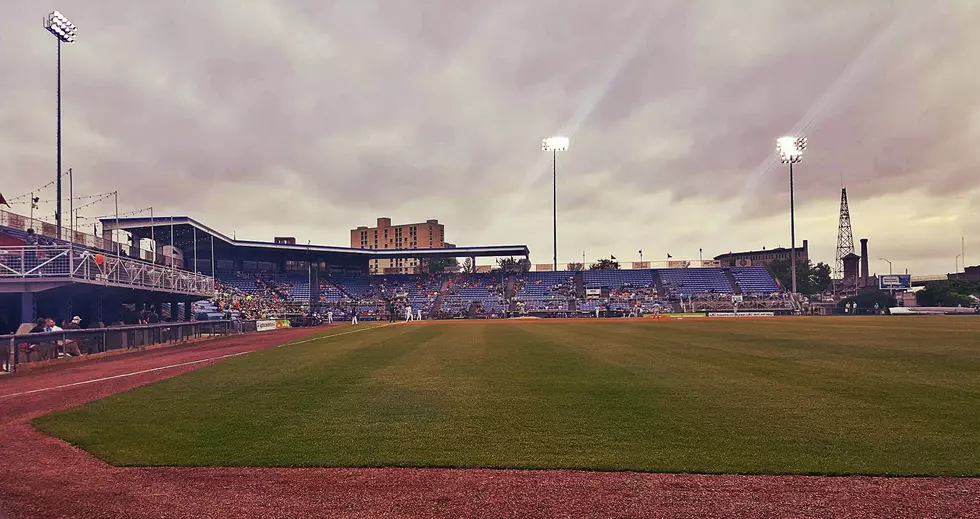 Binghamton Handles Heavyweight Harrisburg
Traci Taylor
On June 5, 2019, the Binghamton Rumble Ponies played the second game of their series against the Eastern League heavyweight Harrisburg Senators. After dropping their third straight game by one run, the fourth game overall, the Rumble Ponies looked to get back in the swing of things.
David Thompson started the scoring early as he hits an RBI triple. This followed by a single from Ali Sanchez gave the Ponies an early 3-0 lead. In the home half of the first, Jose Marmolejos grounds towards second and gets the bounce over Luis Carpio to cut the lead down to one. Ian Sagdal would single to tie the game at three. Sagdal would error in the next inning, giving up a couple of runs, allowing Binghamton to regain a 5-3 lead. Luis Garcia and Austin Davidson each get an RBI single to tie the game once again.
After exchanging blows in the first two innings, both teams cooled off as neither team managed to score in the following three innings. Jason Krizan would end the drought in the top of the sixth as he hit a two-run blast, his fifth homer of the year, to give the Rumble Ponies a 7-5 lead. Good defense and pitching help seal the deal as Binghamton snaps their losing streak, improving to 31-22 overall with a 22-9 record on the road. Game 3 between these teams will commence on June 6 at 7 P.M.