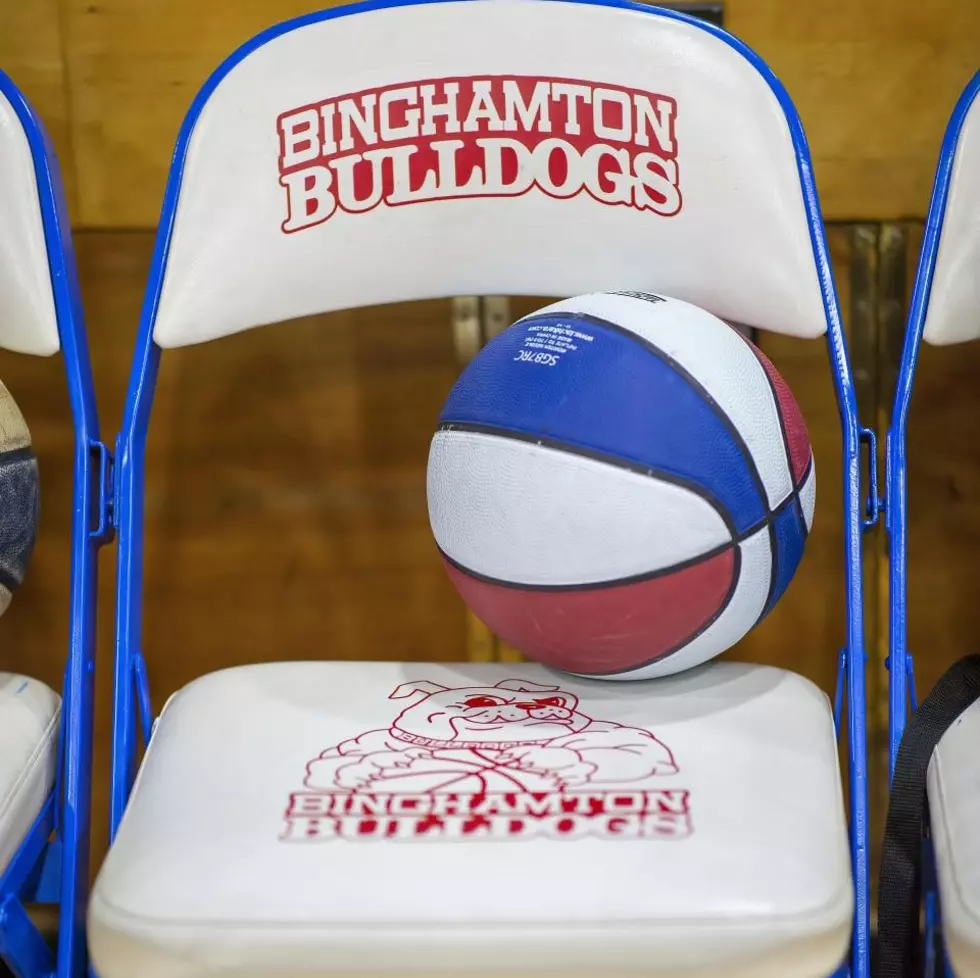 See What's New With the Binghamton Bulldogs
Binghamton Bulldogs
As many of you know, basketball and softball are my favorite sports. Softball season is over (especially after I broke my wrist) so on to basketball. I've been a basketball official for over 25 years and I love watching the game.
I'm also excited about the beginning of the Binghamton Bulldogs season. WHO ARE THE BULLDOGS?? The Binghamton Bulldogs are part of a minor league basketball organization with 160 teams throughout the country called the ABA.
It's two levels below the NBA (think Double-A baseball like the Binghamton Rumble Ponies) and it's full of former college standouts that are making their way to G-league (Triple-A basketball) and eventually the NBA.
The Bulldogs will play their (sold-out) home games at St. Patrick's Church on Leroy Avenue in Binghamton and they advanced to the national Elite 8 in Austin, Texas during the 2017-18 season.
Their season officially begins on Saturday, October 19th, when the Elite Kings of Queens come to town for a 7:05 p.m. tip-off.
This year, the Binghamton Bulldogs will also be hosting the National ABA Tournament and ABA All-Star game from April 15-25. This tournament brings the top 8 teams left in the country (their version of the Final Four) and they'll compete for the 2019-20 ABA national title and try to knock off the two-time defending champs, Jacksonville (Fla) Giants.
It's your chance to see some of the best basketball talent in our own backyard. See their entire schedule here and I'll see you at the game. WOOF!