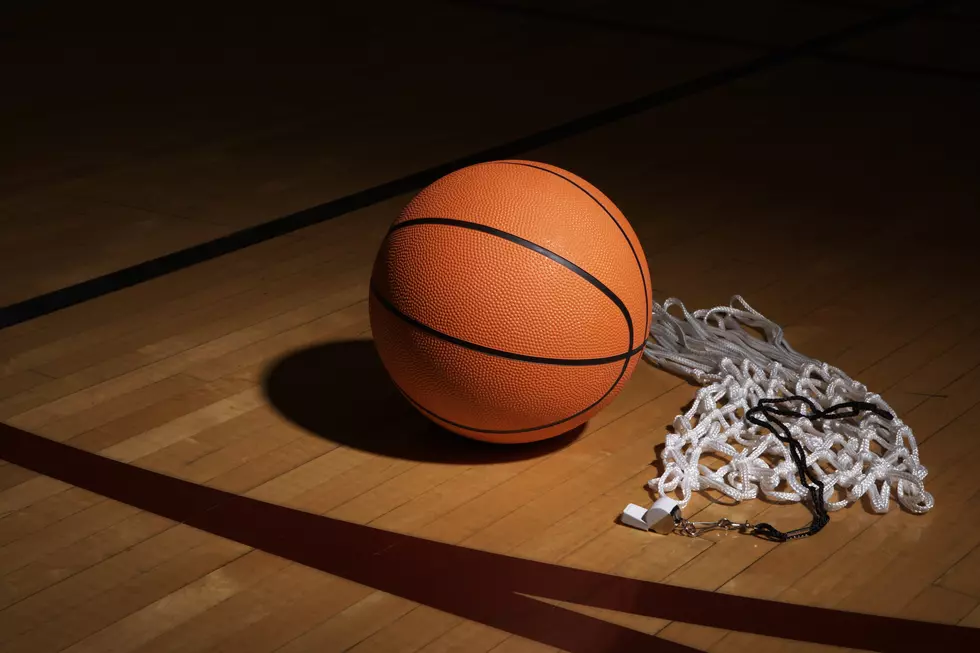 The Section IV Senior Male & Female Basketball Student-Athlete Is…
Photo Credit - Thomas Northcut/Thinkstock
I just wrapped up my 30th year (best that I can tell) as a basketball official and I would say it was a success. I didn't get hurt and no one followed me out to my car after the game. In 2023, that's a win-win.
I love the friends that I've made on and off the court during the last 30 years and look forward to many years on the hardwood floor. If you missed it, I offered up my FREE advice to the fans and coaches and like other free gifts, it's up to you if you want to accept it or not.
As a proud member of the Southern Tier Basketball Officials (STBO) Board 49, we do more than just officiate basketball games. Before COVID hit, we would have an end-of-year Stars and Stripes All-Star game for the senior boys and girls from our area.
This was our way of giving back while offering the seniors one more game in a fun and relaxing way. We want to bring it back next year and we are looking for an available gymnasium. We used to play the games at Davis College but they are no longer open. If you know of a place for us to hold this event, get ahold of me and I'll pass it along to our event coordinator.
Carl Gaffney Scholarship
Another thing that we do is award a scholarship to one male and one female student athlete in honor of Carl Gaffney. Mr. Gaffney was a former Marine who served in World War II, a well-respected educator at Susquehanna Valley and Binghamton School District.
He's a member of the Section 4 Hall of Fame and has officiated multiple sports at various levels throughout his career. He was associated with STBO for over 65 years and is a Life Member of the International Association of Approved Basketball Officials (IAABO).
If Mr. Gaffney offered you advice, it was a wise idea to listen and follow it. What he had to say would make you a better official and person. The Carl Gaffney scholarship has been around for the last 37 years and is based on a formula of academics and athletic merits.
So far, STBO has awarded over $31,000 dollars to local high school basketball players throughout Section IV. We had many worthy candidates that were eligible for the scholarship and I'm glad that I don't have to decide the winners. 
2022-2023 Carl Gaffney Scholarship Winners
Trevor Warpus of Chenango Forks School District is the male scholarship winner. He's a 4-year varsity starter, named captain of his team twice and has outstanding academic achievements. Warpus led his team to the sectional finals at the Visions Veterans Memorial Arena.
Payton Yahner of Greene Central School District is the female scholarship winner. She is a 4-year varsity starter, named the captain of her team twice and has performed exceptionally in the classroom and lead her team to the MAC Finals.
Congratulations to Trevor, Payton and all of the student-athletes that were nominated by your school, you were all worthy of this award. Good luck next year to everyone next year in college.
LOOK: Biggest underdog victories in March Madness
Every spring, legions of sports fans turn their attention to college basketball when
March Madness
takes the national spotlight. Using aggregated Associated Press data, BestOdds has come up with 10 of the biggest—and most unlikely—underdog wins in March Madness history.
14 Women From Binghamton Who've Made Their Mark on the World