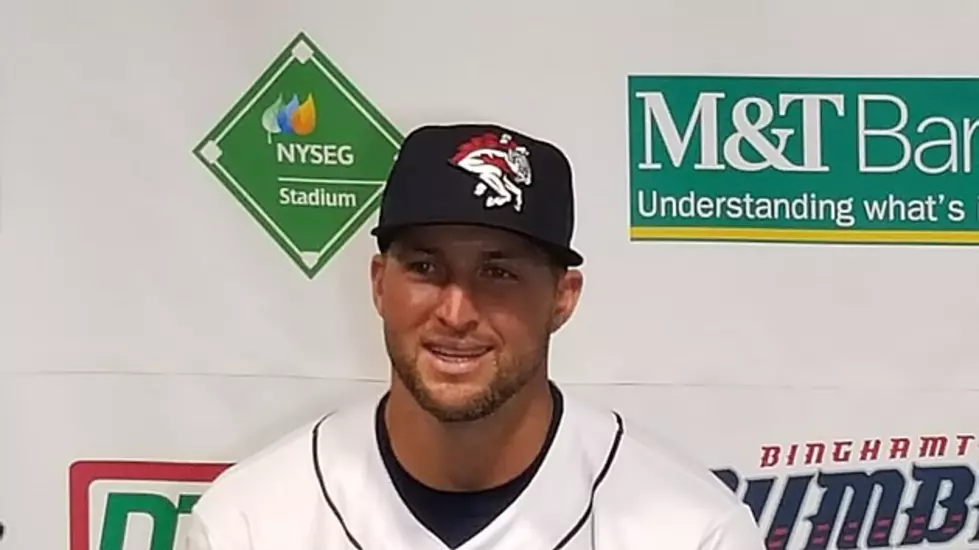 We Care Wednesday With the Binghamton Rumble Ponies
WNBF Photo/Roger Neel
The Binghamton Rumble Ponies were on the road for over a week and last night they returned home to NYSEG Stadium to take on Altoona. The Curve scored 11 runs from the 4th through the 6th inning and go on for a 12-3 win.
They are home tonight and again tomorrow morning at 10:35 a.m. and then they go on the road until next Friday, June 22nd, so tonight is the night to make it to the ballpark. Bring your glove and get to the ballpark early.
It's a pre-game catch from 5:40 - 6:10 p.m. It's your chance to play on the same field as Tim Tebow, you might even be able to stand in the spot that he'll be standing in.
It's We Care Wednesday and they'll be highlighting a local non-profit organization. First pitch is at 6:35 p.m. Tomorrow is Baseball in Education Day with first pitch at 10:35 a.m.
Don't forget to save the date,Thursday June 28th when the Binghamton Rumble Ponies become the Binghamton Spiedies for the second (and maybe last) time this year. They'll take on the Trenton (Thunder) Pork Roll, go here to find out more and get your Binghamton Spiedies merchandise.
Giddy-Up and Let's Get Ready to Rumble with the Ponies tonight...or tomorrow morning!