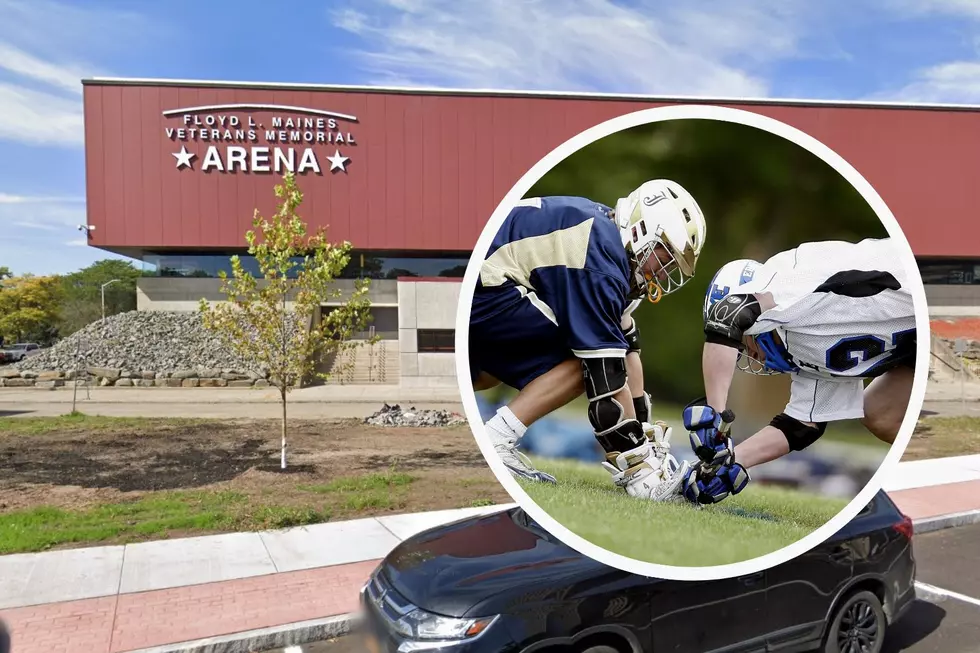 Binghamton Bombers Grounded For Rest Of The PBLA Season
Google Maps/Canva
Well that didn't last long but I hope that it will come back soon. I'm talking about the Binghamton Bombers and the Professional Box Lacrosse Association (PBLA). On December, 30th, the Bombers flew into the Visions Veterans Memorial Arena to take on the Elmira Renegades.
They started out the season with an exciting 15-14 win and it looked like the team was ready for take-off. Friday the 13th was truly unlucky for the Bombers has they came up short against the Syracuse Sparks, 17-11
They ran out of fuel against the Jim Thorpe All-Americans on Saturday, January 28th by a 18-8 score. They were looking to rebound when they would take to the sky (away game) for a rematch against the All-Americans on Saturday, February 4th. That flight has been canceled.
Professional Box Lacrosse Association Postpones All Remaining Game
On Tuesday, January 31st, the decision was made by the Professional Box Lacrosse Association that all remaining games across the league will be postponed. Owner Carmen Kesner had this to say.
"We made a difficult decision to postpone the remainder of the inaugural season. Our vision is to implement a fast, physical, safe and exciting experience for our fans and players.
We believe we have been able to create this experience, but we feel there are elements we need to improve upon. For that reason, we are halting the season to re-organize the league and team operations."
Season ticket holders will be contacted and will get a full refund for the duration of the season. They are hopeful that the coming season will show that they have made the right decision for now.
The PBLA started the reorganization process with the appointment of Brad Bryant as the new Chief Executive Officer of the PBLA. I love that they gave it a try and that Binghamton was selected as one of the locations.
We'll keep our fingers crossed for next season when the Bombers will once again engage stealth mode at the Visions Veterans Memorial Arena.
                                                      This leaves me fired up for next year.
WOW! Did You Know This? The 20 Most Iconic Athletes Born in Upstate New York
If you think upstate New York isn't a premier sports location, you're wrong, There have been many athletes born in the region -- many of which are legends in their respective sports.
Road Trip! Sports Halls of Fame and Museums Are Everywhere in Upstate New York
Warm weather means road trips. And there is no better road trip in Upstate New York than to visit the many sports halls of fame and museums in the region. From the Hudson Valley to Western New York you will find museums and halls of fame dedicated to boxing, horse racing, baseball, stock car racing, fly fishing, and many other sports. Here are 8 of the best in Upstate New York.