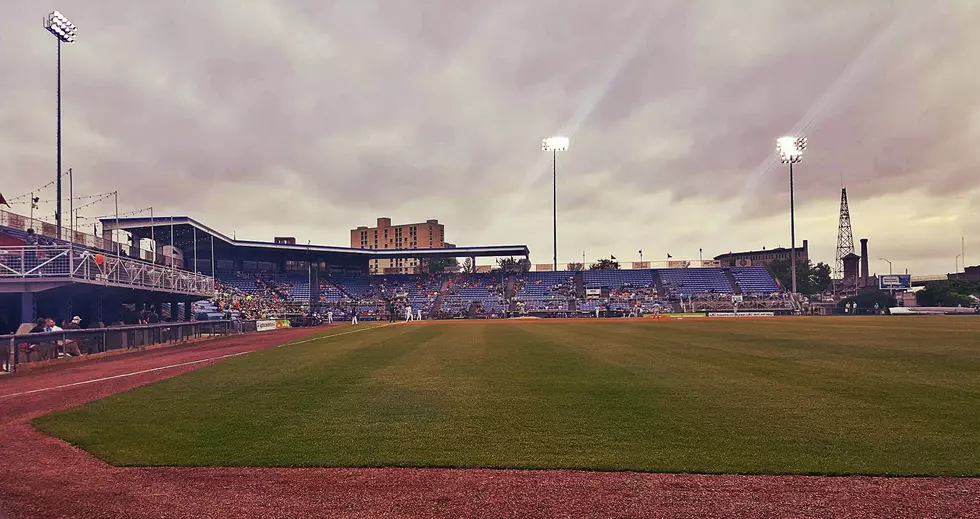 Ponies Prevail In Extra Innings
Traci Taylor
The Rumble Ponies had the first game of their three-game series against the Hartford Yard Goats slip through their fingers. On August 10, Binghamton looked to grab the lead and never look back.
Beginning with the bottom of the second, Alan Trejo singled on a ground ball bunt to bring home Bret Boswell. Later, Trejo would make his journey home thanks to a homer from Matt Dennis. After two, Hartford led 3-0 over Binghamton.
The Rumble Ponies were able to make some headway in the top of the third. Sam Haggerty doubled to center field allowing Tommy Wilson to cross home plate. Haggerty would come in to score himself as Patrick Mazeika grounded out to first. It was a 3-2 ballgame after three.
Binghamton's Will Toffey reached on a fielder's choice in the top of the fifth, which helped tie the game as Mazeika came through. However, the Yard Goats would immediately retaliate in the bottom of the fifth. Tyler Nevin and Luis Castro would each have a solo home-run to put Hartford back on top 5-3 after five.
Rumble Ponies would respond in the top of the eighth, beginning with a two-run blast from Quinn Brodey that scored Gavin Cecchini as well. Haggerty would then hit an RBI single to bring in David Thompson to give Binghamton the 6-5 lead. The lead wouldn't last very long going into the bottom of the eighth. Boswell blasted one to right-center field for Hartford to once again even the score at six apiece.
Neither team managed to pull away in the ninth, so the game headed to extra innings. It was the top of the tenth where a sac fly from Brodey would send home Andres Gimenez to put the Ponies on top by one.  This play plus good defense in the bottom of the tenth would close out the game as Binghamton manages to win 7-6.
The Rumble Ponies improve their record to 59-57 with the victory. With the series tied, the two teams will meet in the rubber game on August 11. The game is scheduled for a start time of 5:05 P.M.