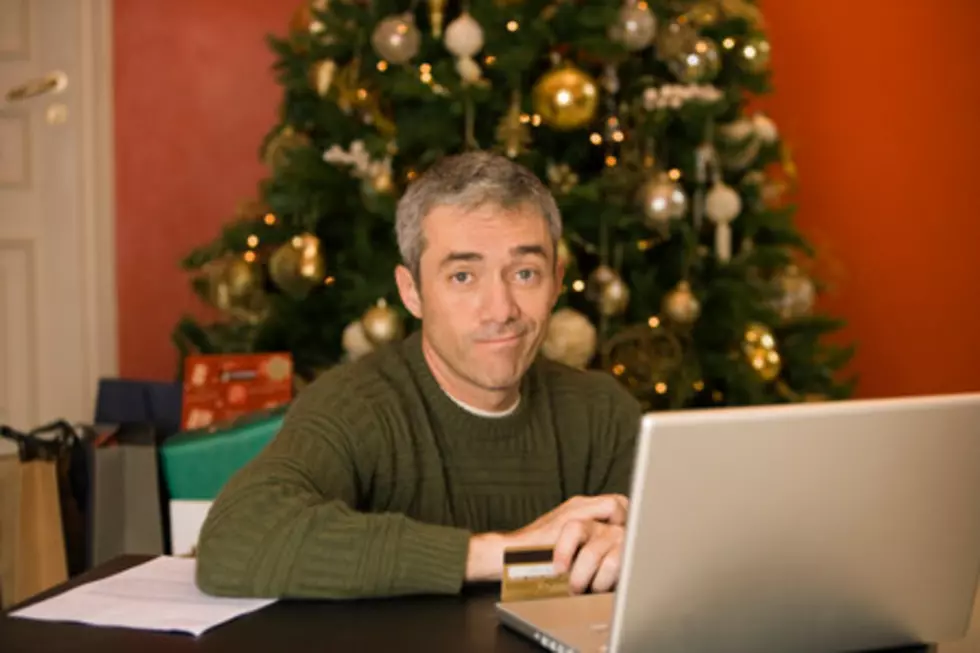 Holiday Shopping or a Trip to the DMV, Which Is More Stressful?
ThinkStock
Thanksgiving isn't even here yet and it seems like retailers have already moved on to the next holiday but that's kind of the way things go, isn't it? Ready or not, Christmas season is here and with it comes the mad rush to make sure gifts are bought for everyone on our lists.
I used to live for the holiday season and was the consummate bargain hunter, but I've gotten older. And with age (and motherhood) has come exhaustion. At this point in my life, I'd rather stay home in my fuzzy pajamas and buy gifts from the pages of a magazine or with the click of a mouse than fight crowds of people like I used to.
It looks like I'm not alone in wanting to avoid the holiday shopping chaos- the men in my life and yours aren't fans of shopping chaos either.  According to the National Retail Federation, 78% of men think holiday shopping is more stressful than going to the DMV.
When I asked my husband his thoughts (he's been to the DMV, and he's been holiday shopping), Jay agreed that he'd much rather hang out at the DMV which I think says a lot. I mean, I guess it depends which DMV office you go to what your experience will be. I've been to some pretty awesome DMV offices where I was in and out, and then I've been to others where I stood in line or sat in the waiting area wishing I were getting a root canal instead.
Enter your number to get our mobile branded app
While I wasn't all that surprised to read that men would rather be at the DVM than shopping, I was surprised to learn that more women shop online than men do. While I do like online shopping, my husband definitely buys more things online than I do.
Want more? The National Retail Federation found that more men do their shopping online during the major retail discount days which are Thanksgiving Day, Black Friday, and Cyber Monday.