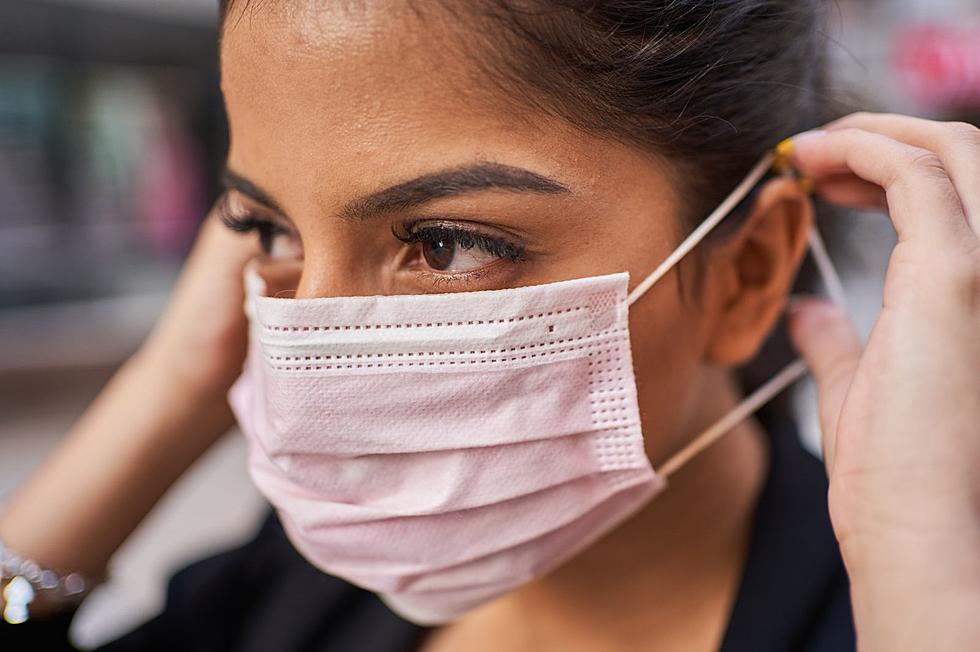 Mask Mandates Reinstituted at Multiple Upstate New York Healthcare Facilities
Canva
According to medical professionals, because of a recent increase in COVID-19 cases, multiple healthcare facilities in Upstate New York have reinstated mask mandates.
According to UHS, effective immediately, UHS Wilson Medical Center, UHS Binghamton General Hospital, UHS Chenango Memorial Hospital, and UHS Delaware Valley Hospital, along with primary and specialty care sites will require all patients, visitors, employees, medical staff, volunteers, students, and vendors to wear masks in clinical areas due to what UHS states on its website is an increase in COVID-19 cases.
With reported cases of the Delta variant on the rise, healthcare organizations say they have had to reassess their COVID-19 protocols and take additional measures. UHS, like other healthcare facilities, including Upstate Medical's two hospitals, University, and Community General has made the decision to reinstate its mask mandate in its clinical areas.
The UHS mandate applies to everyone in clinical departments, regardless of vaccination status. Masks are mandated in all clinical areas, including patients' registration areas, waiting rooms, testing and treatment areas, and in any conference rooms used by medical staff.
Masks are also required in common areas at UHS, such as patient care units, provider's offices, lobbies, public hallways, stairwells, elevators, pedestrian bridges, and cafeterias, except for when people are eating or drinking. Masking is optional in non-clinical areas where there is no patient-facing contact.
According to UHS, free masks are available at entry points, and fit-testing for N-95 masks is available for UHS staff. UHS has made it clear that this policy change is a response to the current uptick in cases and trends related to COVID-19 in the region.
The UHS leadership team will continue to monitor the situation and make policy changes based on regional data. As protocols can change frequently, UHS is also encouraging its employees to remain up-to-date on all vaccinations as mandated by UHS.
KEEP READING: See 25 natural ways to boost your immune system
Goosebumps and other bodily reactions, explained
Answers to 25 common COVID-19 vaccine questions
Vaccinations for COVID-19 began being administered in the U.S. on Dec. 14, 2020. The quick rollout came a little more than a year after the virus was first identified in November 2019. The impressive speed with which vaccines were developed has also left a lot of people with a lot of questions. The questions range from the practical—how will I get vaccinated?—to the scientific—how do these vaccines even work?
Keep reading to discover answers to 25 common COVID-19 vaccine questions.