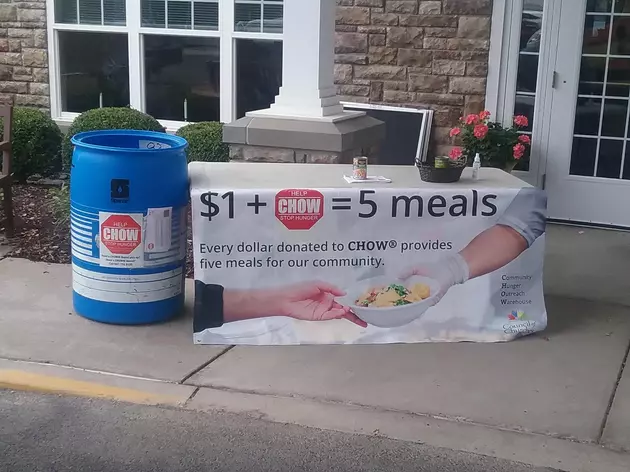 Here Are Some Other Ways That You Can Help Binghamton's CHOW This Holiday Season
Glenn Pitcher
The 2021 Townsquare Food-a-Bago Food Drive for Broome County CHOW was a HUGE success. We want to thank everyone that stopped by Weis Market on Upper Front Street with their non-perishable food and monetary donation.
When we ask you for help, you come through in so many fantastic ways. We love the stories that you share with us on how CHOW was able to help you when you needed it and now you want to pay it forward and help those that need it now. We'll have the final numbers for you soon.
CHOW Holiday Giving Box
If you didn't have the chance to stop by and you are looking to make a difference for those in need in our area, here is something else you can do to help. CHOW is offering the Broome County of Churches "Holiday Giving Box" and you can give the gift of a meal box this holiday season. For only $50, you can provide a holiday meal for a family of 4-6 people.
Donations are being accepted until December 10th, so go here for more info and to find out how you can donate.
Ross Park Community Food Drive For CHOW
Last weekend, Ross Park Zoo held their own community food drive for CHOW and they are having another one this weekend. It's military appreciation weekend and you are encouraged to bring a non-perishable item to the zoo for CHOW. As a thank you, you'll receive $1 off your admission ticket for the day.
America's 5th oldest zoo is located at 60 Morgan Road in Binghamton and is open on Saturdays and Sundays from 10 a.m. to 3 p.m.
Here are some of the participants that stopped by our Food-a-Bago Food Drive, how many people do you recognize?
2021 Food-a-Bago Food Drive
11 Non-Food Items the Chow Warehouse Wishes It Had More Of