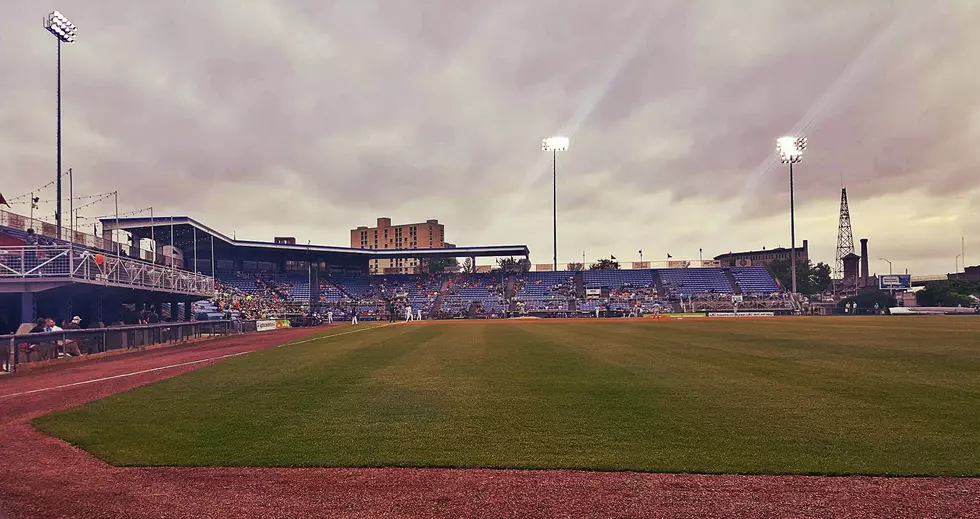 Binghamton Three-Peats Against Bowie
Traci Taylor
It was an amazing performance from the Rumble Ponies as they shutout the Baysox on July 26 by the final score of 6-0. In their third matchup of the series on July 27, Binghamton was hoping to three-peat against Bowie.
Similar to the previous game, both teams struggled to score coming out of the gate. It wasn't until the top of the fourth that the first run was scored. Rylan Bannon doubled to left field to bring home Jesmuel Valentin, giving Bowie the early lead through four innings.
Binghamton may have taken a while to get going, but they eventually plated a run. In the bottom of the sixth, Patrick Mazeika doubled on a line drive to right field to score Jason Krizan. The game was evened up after six.
Krizan would help with scoring again in the bottom of the eighth. He would get out on a sac fly to center field, but not before Jacob Zanon crosses home plate to give the Rumble Ponies the 2-1 lead after eight.
Good defense from Binghamton would seal the deal in the ninth for a 2-1 victory. The win improves them to 55-48 overall. The Rumble Ponies will look to make a clean sweep of the series in the finale on July 28 at 2:05 P.M.