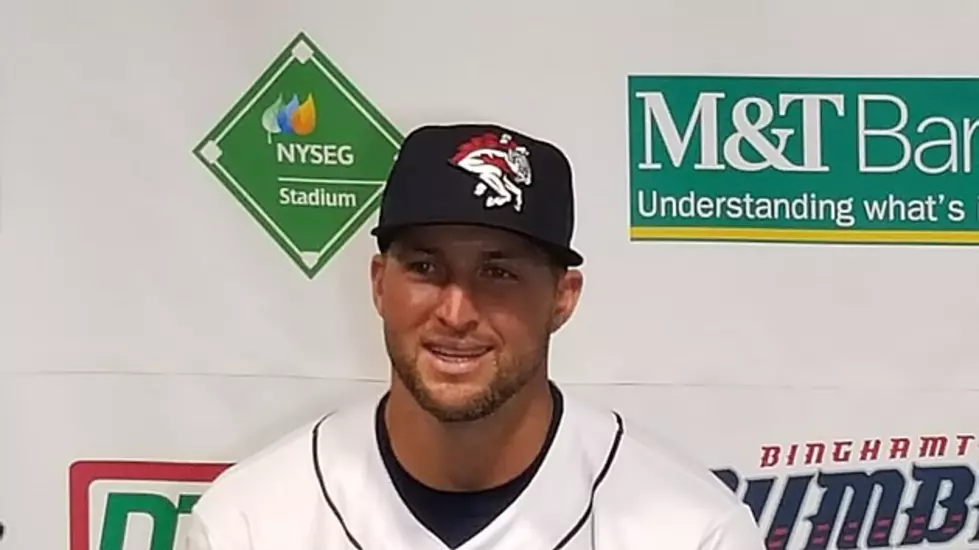 Binghamton Rumble Ponies' Tim Tebow Gets Engaged
WNBF Photo/Roger Neel
TIm Tebow/Tebowmania/Tebow Time took Binghamton by storm this past summer, and it was a whole bunch of fun.
The former Heisman Trophy winner inspired a Tebow beer, a Tebow burrito, a Tebow milkshake, and everything in between.
Tim Tebow is now officially off the market!
The University of Florida quarterback took to Instagram to announce his engagement to Demi-Leigh Nel-Peters, 2017's Miss Universe.
Thank you for saying YES and making me the happiest man in the world