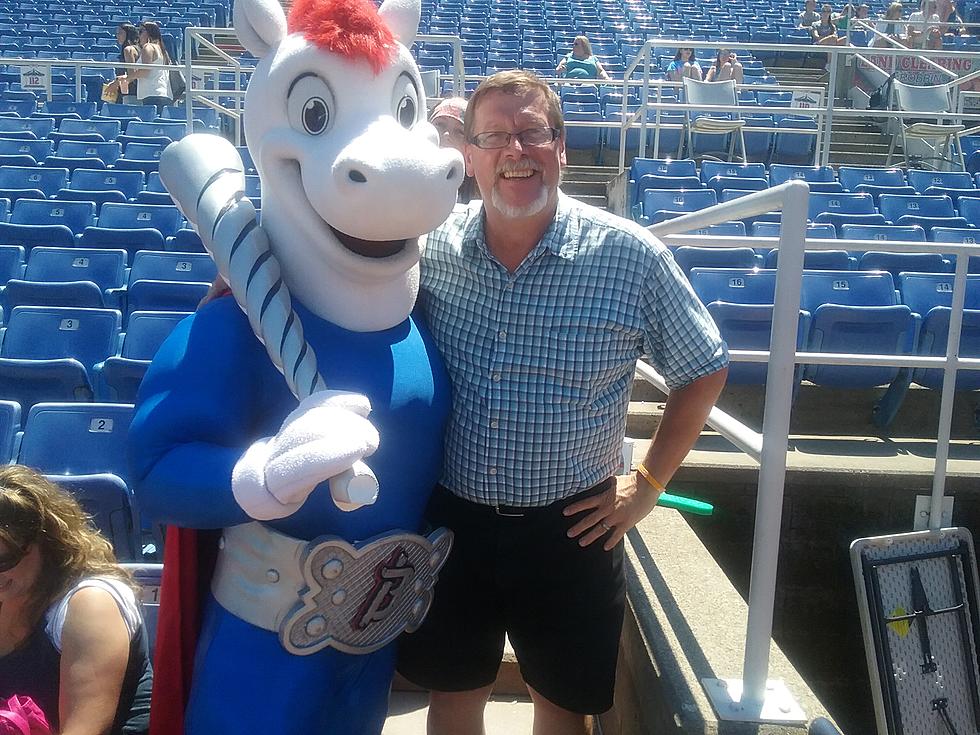 See What You'll Miss If You Don't Make It To A Binghamton Rumble Ponies Game
Tara Pitcher
Have you had a chance to make it to Mirabito Stadium and see the Binghamton Rumble Ponies in action yet? If you haven't then you've been missing out on some really good baseball.
One of my best summer memories with my daughter, Tara is the time that we've spent at the ballpark. Now is your chance to make some memories too. The weather looks good to take in a ballgame for the next couple of days.
The Ponies began their homestand on Tuesday with a 9-0 win over the Portland Sea Puppies...I mean Sea Dogs. They look to keep their winning ways against the Boston Red Sox Double-A affiliate tonight on We Care Wednesday with an early 5:35 p.m. start.
Thirsty Thursday courtesy of 98.1 the Hawk.
On Thursday, there will be 2-for-1 pricing on regular fountain sodas and domestic draft beers as the ponies will be off to the races. They'll celebrate with dizzy bat races, baby races, and the Great Lupo's Spiedie Race. The first pitch is at 6:35 p.m.
End the work week with fireworks on Friday night with first pitch at 7:05 p.m Can't make it during the week? No problem, on Saturday, they'll be celebrating the spiedie. If you are one of the first 700 people through the gates, you'll take home a Charpit Charlie bobblehead.
Saturday is also Bark at the Park, so bring your four-legged friend to help cheer on the Rumble Ponies, First pitch is at 6:35 p.m.
Princess and Pirates Day With The Binghamton Rumble Ponies
Wrap up the weekend on Sunday with Princess and Pirates Day. Hear Ye! Hear Ye! Rowdy the Rumble Pony is asking thee to join him and his friends. Beware as the pesky group of Pirates from Portland and their leader Slugger will try to ruin the Ponies' day.
After the game on Sunday, you are invited on the field for a post-game catch. It's your chance to toss the ball on the same grass as your favorite Binghamton Rumble Ponies players. First pitch is at 1:05 p.m.
It's going to be a FUNN time at Mirabato Stadium, so don't miss out on your chance to see the future stars of the New York Mets today. It's also an awesome way to spend quality time with your family and friends.
18 Greatest Binghamton Mets
Binghamton Area Baseball Fields