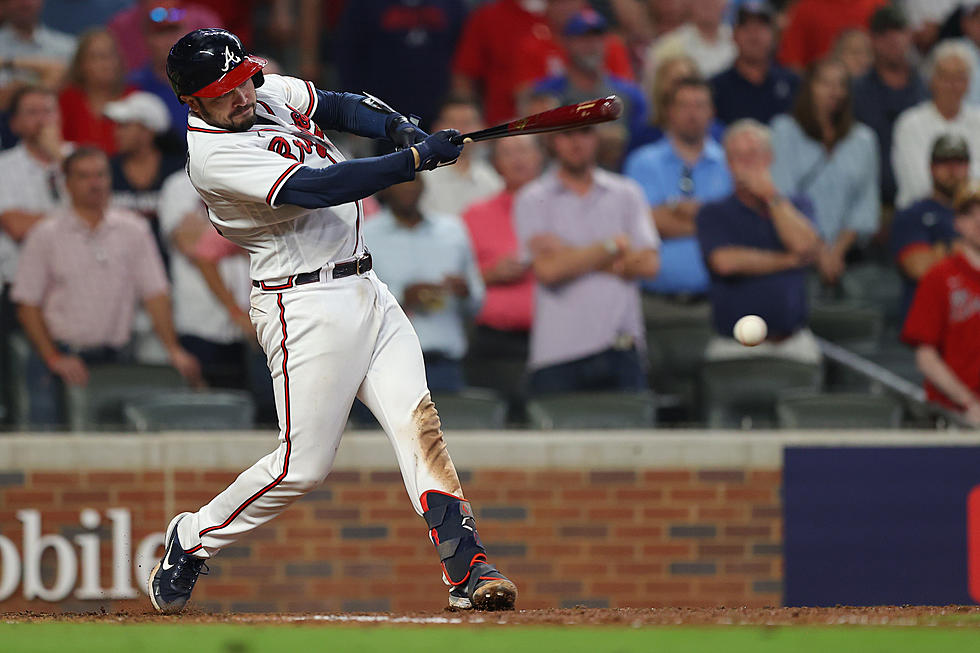 Four Former Binghamton Mets Could Go To The World Series
Getty Images
We are down to the final four in the MLB playoffs. I realize that's a basketball term but since the Yankees are out, my mind has already turned to basketball. The American League Championship Series features the two teams I dislike the most, the Houston cheaters and the Boston bums.
The Atlanta Braves and the Los Angeles Dodgers are fighting it out in the National League Championship series. I have no skin in the game for either of those teams either, so who should I root for?
I decided the best thing for me is to "support local" and cheer for the players that used to play in Binghamton. The Binghamton Rumble Ponies outlined the former players are -- There are four of them and two of them play for Boston.
GET TO KNOW: The Former Binghamton Mets/Rumble Ponies In The 2021 MLB Postseason
The Red Sox, Dodgers, Braves, and Astros are the final four teams still vying for the 2021 World Series title. Did you know there are four players on those teams that had period of time spent with the Binghamton Mets/Rumble Ponies? Take a look...
Kevin Plawecki: The catcher was drafted by the Mets in 2012 but eventually joined the Boston Red Sox in 2020. He's played in four games with one hit and no RBIs, so far in the playoffs. The Red Sox are currently tied with the Astros in their series, 2-2
Hansel Robles: Hansel Robles joined the Red Sox in July after being traded to Boston by the Minnesota twins for a minor league player. He has a 3-5 record in total this season with one loss in this year's playoffs.
Justin Turner: The bearded third basemen joined the Dodgers in 2014 and made his first all-star appearance in 2017. He was a world champion in 2020 and looks to make it two in a row this year. He's struggling so far in the playoffs with only three hits but has one home run so far. The Dodgers are down 2-1 in their series with the Dodgers.
Travis d'Arnaud: The catcher, who won the 2020 National League Silver Slugger award for catchers in 2020. He has three hits and one RBI so far this postseason, as the Braves hold a 2-1 series lead over the Los Angeles Dodgers.
Did you get all four correct?
Here are some other players that donned the Binghamton Mets uniform.
18 Greatest Binghamton Mets
Binghamton Triplets Memorabilia