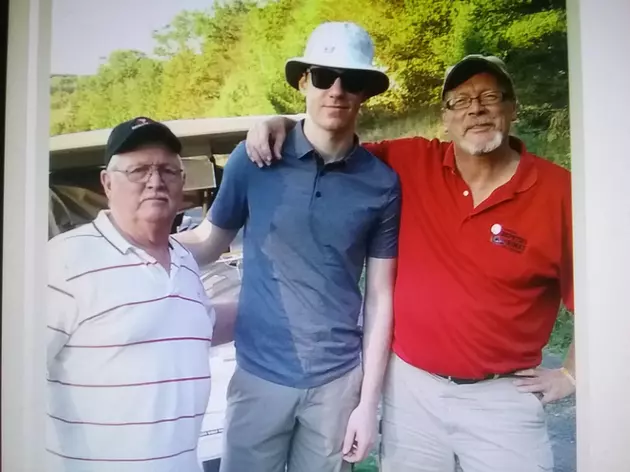 Binghamton Devils Charity Golf Tournament to Benefit ACHIEVE
Glenn Pitcher
The excitement continues for the Binghamton Devils and their fans. They play a preseason game against Utica at the Floyd L. Maines Veterans Memorial Arena on Saturday (9/29) and then it starts for real on Saturday, October 6th against the Calder Cup champion, Toronto Marlies.
Two days after their home opener, you'll have a chance to golf with a player in a relaxed atmosphere and help out an awesome cause at the same time. It's the second annual Binghamton Devils charity golf tournament presented by ACHIEVE at a new location.
Monday, October 8th, the place to be is the Links at Hiawatha Landing, 2350 Marshland Road in Apalachin. Lunch and registration at the course begins at 12 p.m. with a shotgun start at 1 p.m.
It's a captain and crew format and you'll have a player from the Binghamton Devils on your team. After play is over, stick around for dinner and an awards ceremony.
The best part is not only will you have a chance to golf with a member of the team but it benefits the ACHIEVE Broome-Chenango-Tioga and benefits all the families and individuals served by ACHIEVE.
Time is running out but it's not too late....yet, so go here to get your team in this event. If you would like to see what ACHIEVE is all about go here. 
I'll be there golfing with my dad and I hope to see you and your team at the Links at Hiawatha Landing on Monday, 8th.