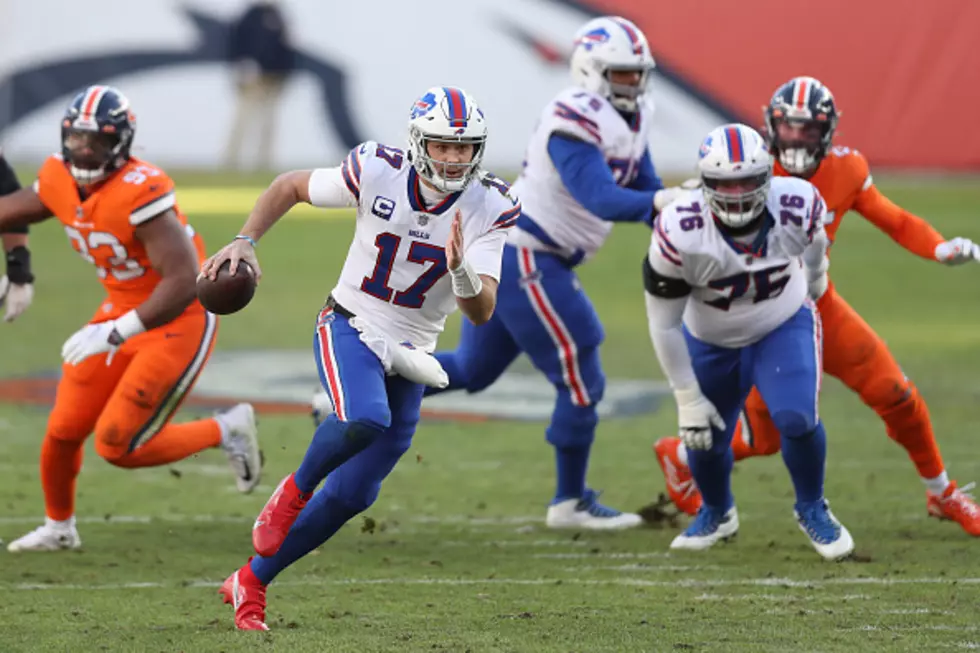 Bills Win The AFC East For First Time In 25 Years After Blowing Out Broncos
Getty Images
After a very and I mean, VERY long wait, Bills fans can celebrate a division title!
The Bills defeated the Denver Broncos by a score of 48-19, to officially clinch their first AFC East division title since 1995.
No surprise at all here but leading the way on offense for Buffalo was third-year quarterback Josh Allen who threw for nearly 360 yards passing and had four total touchdowns. Two of those were through the air (Dawson Knox and Jake Kumerow). Allen also went over 4,000 passing yards this year!
Stefon Diggs also had an unforgettable game. He broke Eric Moulds' record for most reception by a Bills receiver in a single season (100). Diggs caught 11 balls for 147 yards and now has 111 receptions in the 2020 season.
The Bills defense also had a great day. Other than a roughing the passer call that kept the Broncos' drive before the end of the first half alive, they dominated Denver's offense and second-year quarterback Drew Lock.
Next up for the Bills are the rival New England Patriots next Sunday, December 27th on Sunday Night Football.
Enter your number to get our free mobile app
With the AFC East title clinched all that matters the last two weeks of the season are seeding. Technically, the Bills still have an outside shot at the number one seed in the AFC East, but in all likelihood, the best they can do is the number two seed, which is held currently by the Pittsburgh Steelers.
I was 5 years old the last time the Bills won the AFC East, which is incredible. I'm so grateful for this team though and for making me know better days are ahead.
Can you believe it, Bills Mafia!? Go Bills!
Buffalo Bills Top 10 All-Time Winningest QBs