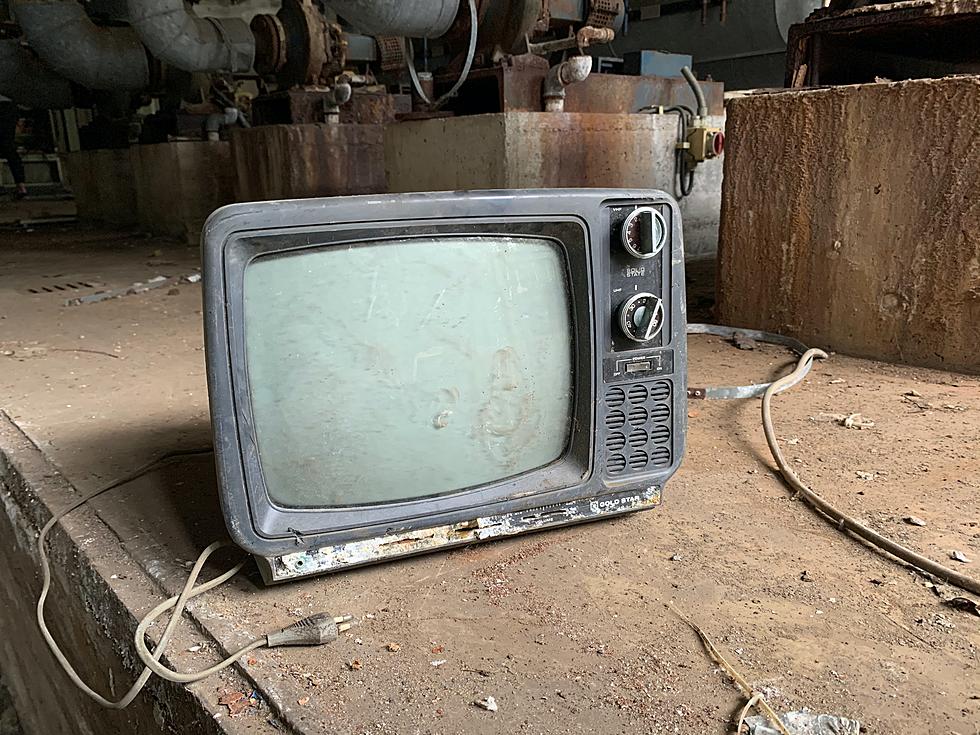 Susquehanna County Free Electronics Recycling Day Means You Can Finally Toss That Old Television
Rafael Arkenau via Unsplash
Do you ever take a look at all the stuff in your barn, attic, basement, or garage and just feel completely overwhelmed?
There's only so much cleaning up and organizing a person can do when a big bulk of the stuff taking up space are big items not generally accepted as trash or that are recyclable but come with a hefty price tag for disposal.
When we moved into our new house in Brackney, we discovered that the old owners buried things like tires and old television sets in the yard. So, we've been digging out random buried trash for the last few years and have amassed quite a collection of things that aren't usually accepted at the Susquehanna County Recycling Center.
If you live in Susquehanna County, the Susquehanna County Recycling Center on Ellsworth Drive in Montrose will be hosting a residential electrics recycling event on Friday, June 10 from 9:00 a.m. to 4:00 p.m. and Saturday, June 11 from 9:00 a.m. to 12:00 p.m.
You will have to show proof of residency (such as your driver's license) but for those two days only, June 10 and 11, the Susquehanna County Recycling Center will accept (a reasonable amount - not a whole truckload) household (no businesses) electronics absolutely free of charge.
The items that will be accepted for recycling are:
Cell phones
Answering machines
Floor copiers
Desktop computers
Fax machines
Keyboards
Laptops
Televisions (all types but they must be whole)
Microwaves
Modems
Printers
Radios and stereos
Telephones
Air conditioners
Dehumidifiers
Freezers
Refrigerators
Stoves
Dishwashers
Water heaters
Toners and cartridges
Freon bearing appliances
Metal items
Items that will not be accepted as part of the free recycling day are:
Household batteries
Light bulbs
CDs and DVDs
VHS and Cassette Tapes
What You Need To Know About the Severely Invasive Spotted Lanternfly
Keep Slithering Down The Page To See All The Snakes of NYS
Seven Ways to Fight Off Ticks Using Rosemary