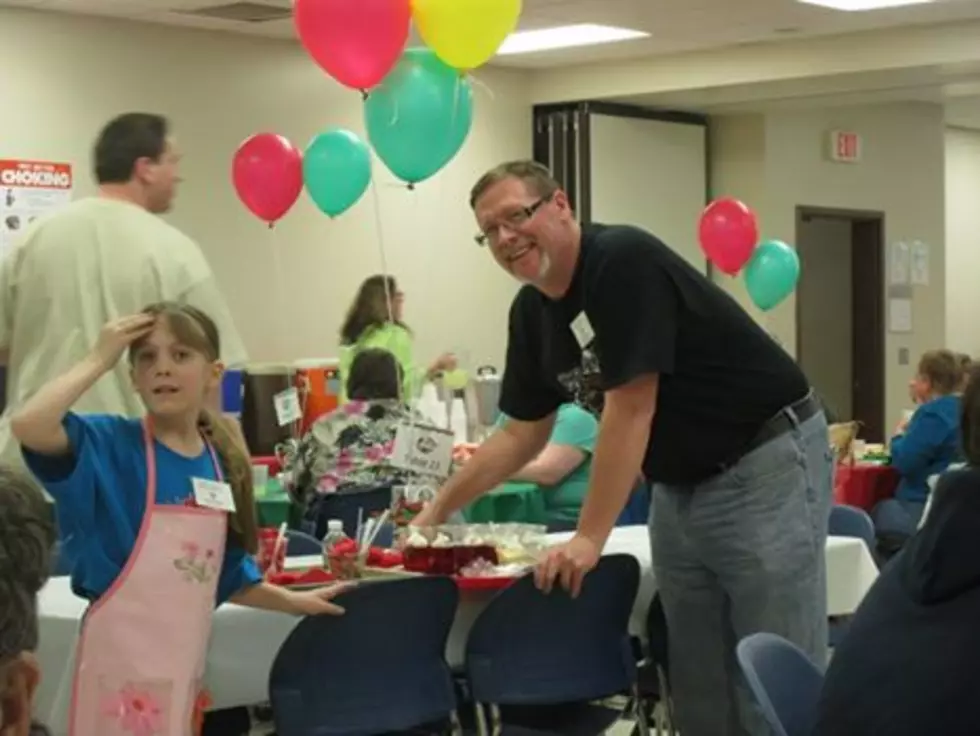 Support Kids With Autism and Enjoy Pasta Dinner on Thursday
Dawn Pitcher
April is World Autism Awareness Month and April 2nd is the 12th annual World Autism Awareness Day and you are encouraged to wear blue. Organizations around the world raise autism awareness with unique fundraising and special events. This Thursday, April 4th is the night to celebrate and be served spaghetti by local "celebrities"
It's the Oak Tree Celebrity Pasta Dinner at the BOCES Glenwood Education Center in the Student Cafeteria, 435 Glenwood Road in Binghamton. Oak Tree is the BOCES program for kids with autism and it offers programs and services at several area schools.
We've been serving at this event for over five years and unfortunately, Tara and I won't be there to serve you this year but we'll be back next year. It goes from 6 to 8 p.m. and my suggestion is that you come around 7 p.m. because it slows down around then.
Your dinner consists of Penne pasta with sauce (with or without meatballs) along with tossed salad, rolls, cold beverages and choice of dessert. After dinner, check out the basket raffles that benefit the Oak Tree Program.
So no need to cook on Thursday and remember, they aren't professional servers but they are donating their time for a great cause.