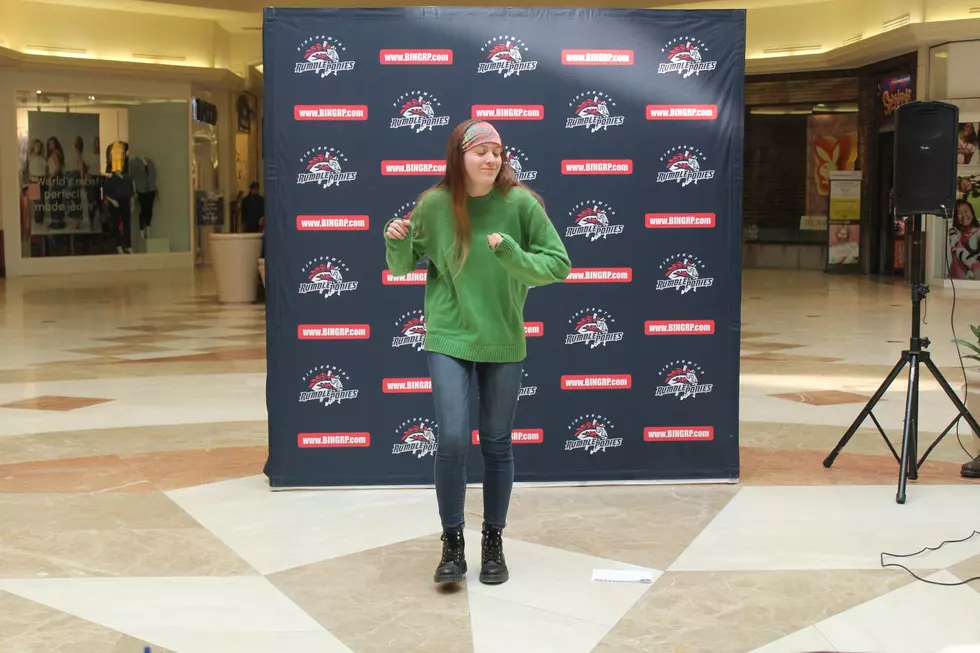 Binghamton Rumble Ponies Talent Search Is Back At New Location
Binghamton Rumble Ponies
For some of us, Groundhog Day is the day that we look forward to as a sign that Spring is on it's way. For me, the Binghamton Rumble Ponies "Rumble Factor Talent Search" is the sign that Spring is almost here.
It's the 5th annual Rumble Factor Talent Search and this year, it'll be at a new location, the Endicott Performing Arts Center (EPAC). This is your chance to show off your energy, talents, and skills as you compete for spots on their Fan Engagement team.
Tara With "Meredith" From The Office
You could be a part of their in-game fan entertainment Carousel Crew, an on-field game day Emcee, a National Anthem singer, be a part of the Mascot team and more. You can apply for one, any or all of these positions.
Binghamton Rumble Ponies "Rumble Factor Talent Search"
The talent search takes place on Saturday, February 25th at the Endicott Performing Arts Center, 102 Washington Avenue, Endicott from 3 p.m. to 7 p.m. Fantastic prizes will also be given to the winners.
My daughter, Tara participated in the "Rumble Factor Talent Search" last year and she LOVED the experience and she was hired as one of the members of the Carousel Crew. She also stepped in to sing the National Anthem on Princess Day at the park.
Singing The National Anthem At Mirabito Stadium On Princess Day
She plans on participating again this year and I know that she would love to see you give it a try too. She said it was a fun and rewarding experience and loved being part of the Rumble Ponies family last year.
If your "Factor" isn't singing, acting or dancing but you have other talents, THEY WANT TO HIRE YOU TOO.  They are taking applications and having interviews for seasonal staff positions in all of their departments.
They are looking for people for many positions including Starting Gate Box Office, Food and Beverage, The Armory Team Store sales, UHS Jumper Funn Zone, Grounds Crew and Ushers.
I know my daughter enjoyed being a part of this organization and it brought her many memories that she won't forget anytime soon. Opening Day, Tuesday April 11th will be here before you know it.
If you have questions about the Rumble Factor Talent Search, you can contact Eddie Saunders, Director of Community Engagement, at (607) 722-3866 or eddie@bingrp.com.
Binghamton Triplets Memorabilia
18 Greatest Binghamton Mets