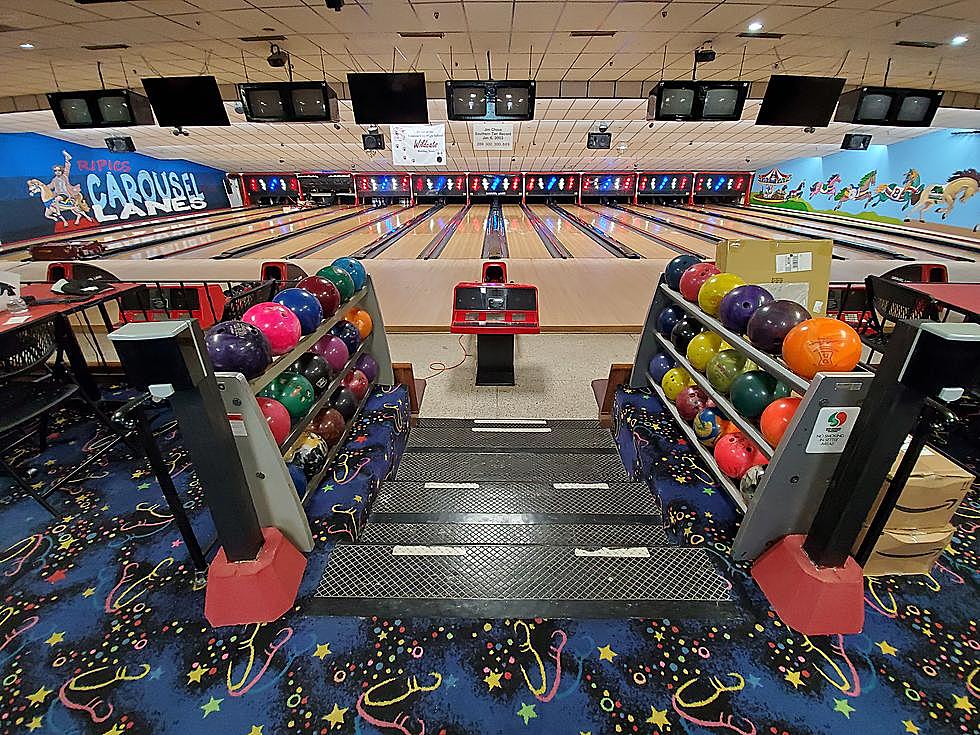 'Sensory-Friendly' Bowling Coming To The Binghamton Area
Bob Joseph
Ripics Carousel Lanes (formerly Laurel Bowl) have been making a difference in our community ever since Jeff and Beckie Ripic bought the place. This bowling establishment on Laurel Avenue in Binghamton was hit by the coronavirus pandemic shortly after the Ripics took over ownership.
But earlier this year, they held many fundraisers for a friend of mine, Ed Leonard, who suffered a stroke at a young age. Much appreciated!
Something else that's going on there is something we can't recall seeing here in the Binghamton area yet. If you search, "sensory-friendly bowling" on Google, you'll see that plenty of bowling alleys across the country having dedicated days for that. There are some people who may not want to try bowling due to things out of their control, but those with sensory sensitivities in the Southern Tier will be able to bowl in an environment that works for them.
Sensory Saturday's At Ripics Carousel Lanes
Starting on Saturday, 25th, and running every other Saturday, it's Sensory Saturday.
Those with sensitivities tend to have issues with flashing lights and loud noises, but sensory-friendly bowling gets rid of bright and flashing lights and turns down the music being played.
Kudos to all you do to Jeff and Beckie and the rest at Ripics Carousel Lanes, 137 Laurel Avenue in Binghamton. Keep up the great work as you bring joy to so many people in our area.
Bulldogs Sports Complex
5 Businesses At The New Oakdale Commons
LOOK: 20 Fascinating Photos From the First Modern Olympic Games in 1896
To celebrate the history of international sports cooperation,
Stacker
 took a look back at that groundbreaking event in Athens, when the modern Olympics were born in 1896. Keep reading to learn more about the athletes, spectators, and sports at that iconic event.
CHECK IT OUT: 100 sports records and the stories behind them