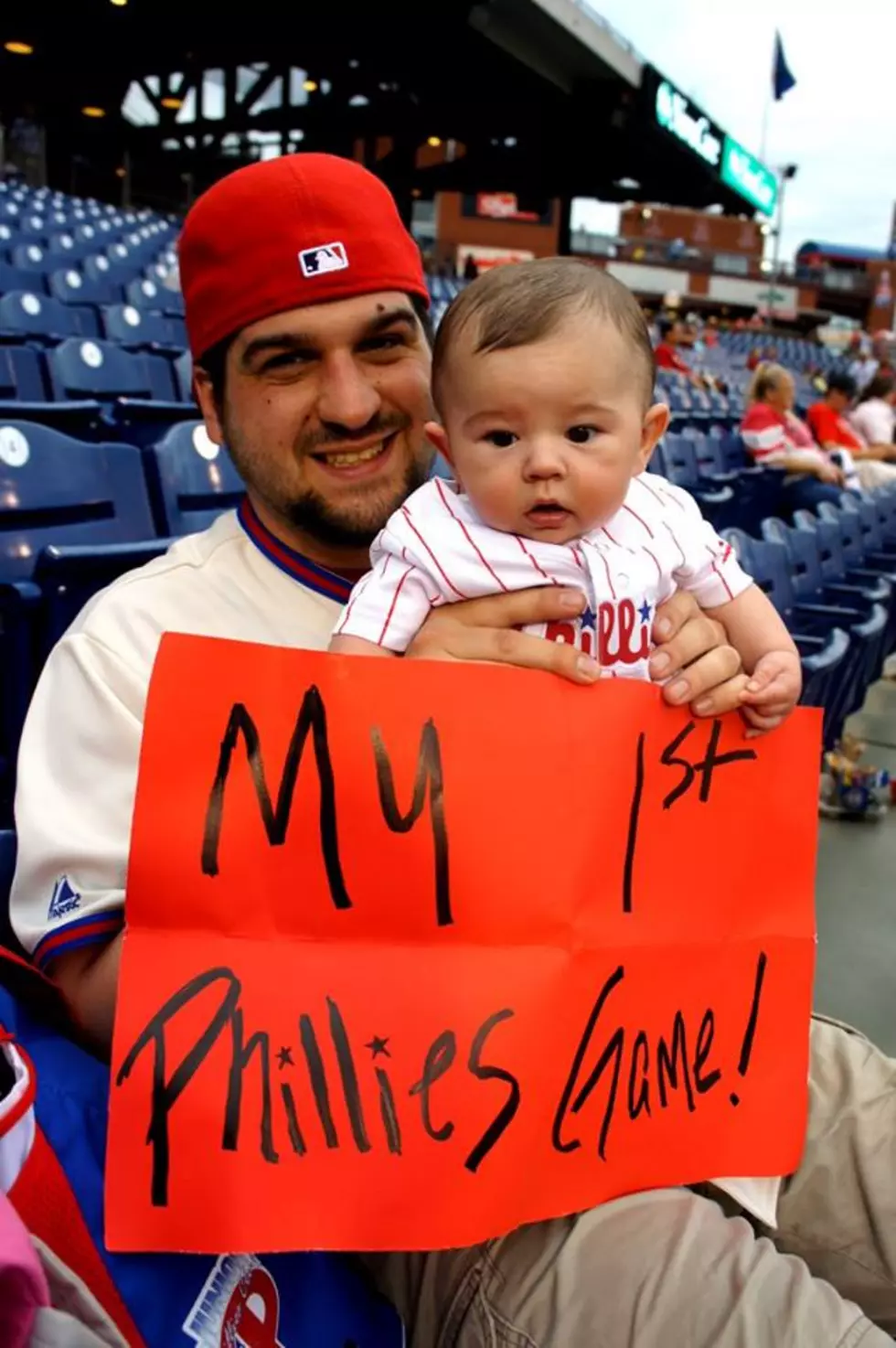 Remembering Baseball Great, Roy Halladay (1977-2017)
Traci Taylor
My little boy was less than six months old when my husband and I took him to Philadelphia for his first Phillies baseball game and before that summer was over, we'd find ourselves back at Citizens Bank Park for a total of four Phillies games. That's a summer I'll never forget.
By the time John was born in 2015, Roy Halladay had already retired, but my husband and I were looking forward to sharing our stories with John of being in the stands and getting to watch one of baseball's greatest pitchers play. We even found a kid-sized Halladay jersey at a thrift store and had already started dreaming up plans to spend the weekend in Cooperstown with our boy when the day came that Halladay would be enshrined in the Baseball Hall of Fame. We had lofty dreams of maybe being able to shake his hand and of our son being able to see Halladay in person, just as we had.
Sadly, that day will never come. Roy Halladay passed away on November 7th in a plane crash at the age of 40.
Roy Halladay was my favorite baseball player during my adult years. Not only was he an unbelievable pitcher, but he had a huge heart and was the kind of guy that people of all ages could feel good about looking up to. When Tom Verducci of Sports Illustrated asked Halladay what he wanted most out of life, Halladay said,
My wife and I talk about it a lot, especially with our sons. I really believe if you lead a good life and always try to do the right things I think you're always impacting someone. That's what we've tried to instill in our kids. For us it's more important to try to be a good person, all around, especially with other people. Our kids go to Christian schools and things, we still have those beliefs but for us it's really been about we're going to try to live as quality a life as we can. And hope our kids can do the same and try to be good influences."
I was visiting my in-laws in Philly in December of 2013 and everyone was buzzing about the thank you ad that Halladay had taken out in the Philadelphia Daily News and how it showed what a stand up guy he was. Halladay had just announced his retirement and wanted to thank the people of Philadelphia and Phillies fans for being so welcoming to him and his family, The ad read,
To the City of Philadelphia, and Phillies fans everywhere: My family and I want to thank you for four amazing years. We have so many great memories of our time with the Phillies, on and off the field, and we will cherish those always. We want to also express our appreciation to my teammates and the wonderful people of the Phillies organization, especially Ruben Amaro and David Montgomery, for all they have done for us. And to the fans, thank you for always making us feel welcome here and for all your support at Citizen's Bank Park."
After leaving the Phillies, Halladay signed a ceremonial one-day contract with the Blue Jays and announced his retirement from baseball. The reason he signed with the Blue Jays is that he wanted to be able to say that everything had come full circle and that he'd ended his career with the same team he started it with.
My husband and I are so serious about our respect for Roy Halladay that this past summer we bought Toronto Blue Jays baseball hats, in a nod to Halladay, to wear when we spend time at our lake cabin in Canada.
I know that days will turn to months and months will turn to years and a new wave of baseball players will step up and do incredible things for the sport, but there will only ever be one Roy Halladay and his legacy will live on in our memories and the memories we'll pass down to our son.