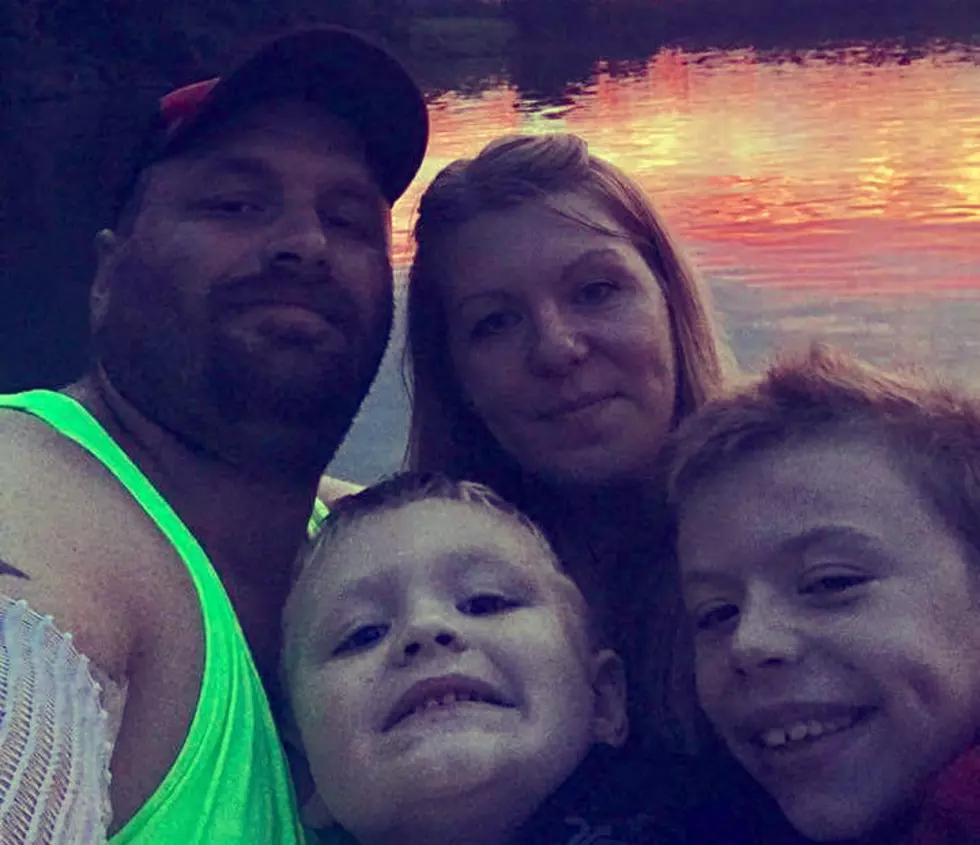 'Pull For A Cure' Garden Tractor Pull Event For Local Leukemia Patient
Melissa Oakley
Josh Newell is a 32-year-old husband and father to two little boys, but in May of this year, his world crashed when he was diagnosed with leukemia.
After several bouts of chemotherapy, Josh found out that the chemo treatments just weren't working and he was transferred to Rowell Hospital in Buffalo which is more than four hours away from his home in Sidney Center.
Despite all of the disappointing news, Josh has taken everything in stride and continues to fight. His only worries are about his wife and two boys. And, Josh certainly isn't one to sit back and give up. As a matter of fact, Josh is a volunteer firefighter and ambulance driver for the Sidney Center Fire Department and he gives his time to the community in other ways too, including working on a small park restoration project.
Those who love Josh and his family want to shower them with blessings, a small way to show support and appreciation for all that Josh has selflessly done for the Sidney Center community over the years and to alleviate some of the financial strain caused by Josh's leukemia treatments.
On Saturday, September 29th, the very first ever "Pull For a Cure" benefit will be held at the at the Trout Creek Fire Department, County Route 27 County Road 27. The event will begin with a silent auction at 11 a.m. with the drawing at 1 p.m. There will be a chicken bbq at 12 p.m. and at 3 p.m., there will be a garden tractor pull (registration for that begins at 2 p.m.)
Proceeds from the silent auction and garden tractor pull will benefit the incredibly courageous fighter, Josh Newell.
In the event of rain, the event will be moved to September 30th. If you'd like to donate something to the silent auction or learn more about how you can help, reach out to Melissa at moakley8866@gmail.com.