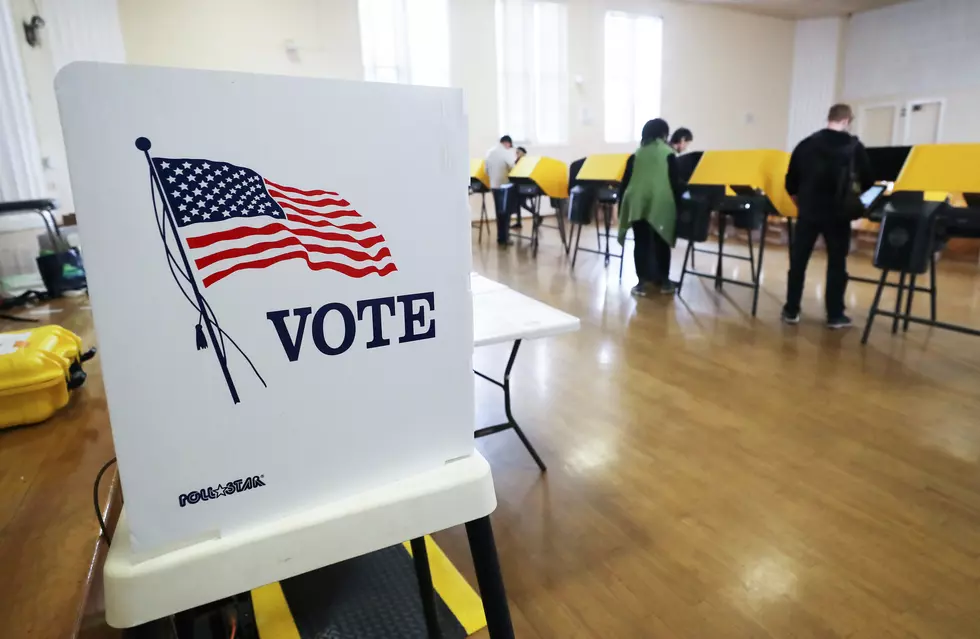 Officials Concerned About The Risk Of COVID-19 For Poll Workers
(Photo by Mario Tama/Getty Images)
Election day, November 3, is fast approaching, and the U.S. Elections Assistance Commission has declared September 1, 2020 National Poll Worker Recruitment Day.
We all know that we are in the midst of a pandemic, and by now everyone should know that we are voting for US president this election day. Some people have proclaimed that this is the biggest election of their lifetimes, so everyone wants to have their votes counted. Because we are in the midst of a pandemic, election officials find themselves with a shortage of poll workers.
Peter Kosinki, Co-chair of the New York State Board is concerned about poll workers' safety. He said, "In New York State, 55% of all poll workers are over the age of 60, making them especially vulnerable to complications if they contract COVID-19. This has resulted in a critical need for poll workers who are willing and able to assist with the administration of in person during Early Voting and on Election Day."
Traditionally poll workers are responsible for setting up voting equipment, signing in and processing voters, demonstrating voting equipment, closing the polling place and reporting results. Because of the COVID-19 pandemic, poll workers have been assigned additional duties. They will now be responsible for sanitizing voting equipment as well as enforcing social distancing guidelines.
If you are willing and able to assist in being a poll worker, you can contact your local Board of Elections. Also, remember that tomorrow is National Poll Worker Recruitment Day.
As I've said before, it's extremely important for all of us to have our voices heard. If you must vote with an absentee ballot, make sure you submit your ballot as soon as possible.
Enter your number to get our free mobile app
5 Children's Books to Kickstart a Conversation About Race
KEEP READING: 5 Children's Books to Kickstart a Conversation About Race