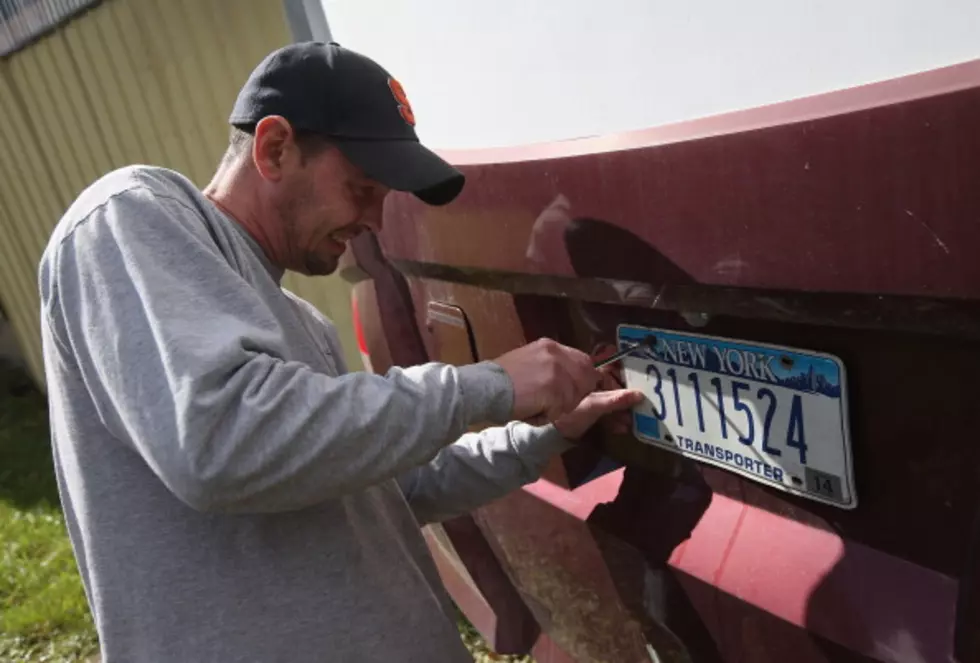 NY Abandons License Plate Replacement Plan
Getty Images
New York is changing course on its initial plan to require license plates that are 10 years or older to be replaced.
The newly designed license plates will still be introduced next year, but according to a Times Union report, but the state will no longer make it a requirement to purchase them if your plates are 10 years or older.  I do not think the Governor's office needed anything to validate how unhappy folks were about this, but the TU story says a recent Siena poll showing the public's displeasure for the measure caused the change in course. Governor Cuomo's office will look into other ways to replace older plates that may need replacing.
When I first heard this, I understood the necessity plates to work with the new EZ Pass system. But at $25 a pop ($45 if you want to keep your same plate number!) it seemed a little pricey. If this was purely to make cars compatible with the new EZ Pass system, shouldn't the plan have been for residents to just cover the cost of making the plates, if anything? I can imagine it costs no more than a couple bucks to make them, a cost I am sure New Yorkers would haven't had a huge issue covering.
Thankfully, common sense has prevailed here and anther measure to get older plates will come to be. Hopefully, it seems a little more reasonable.