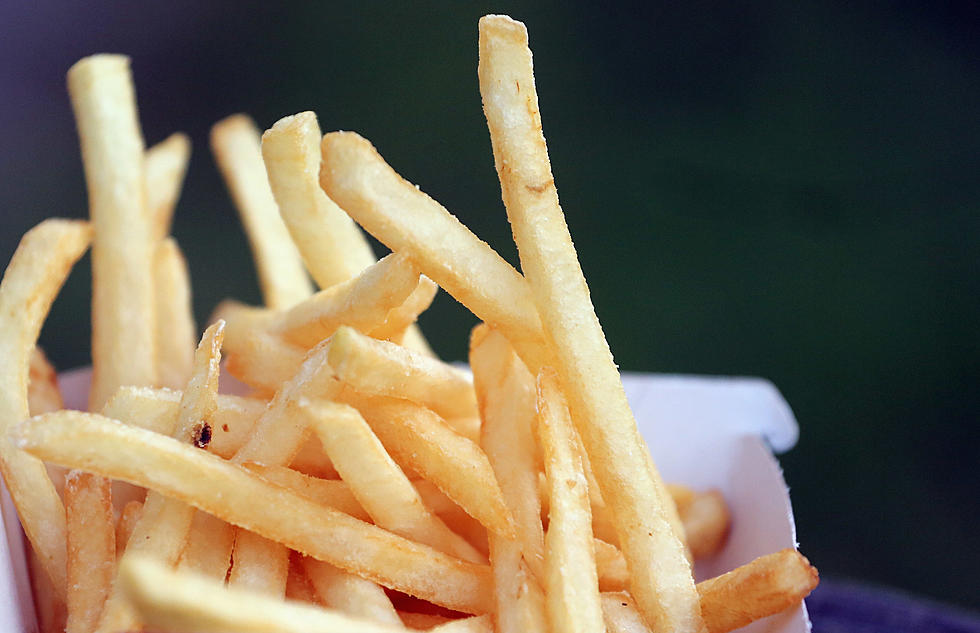 Free & Cheap French Fries Available Today
Matt CardyGetty Images
It may be the 13th of July but it can be your lucky day if you are a fan of the French Fry. Today is "National French Fry Day" and it's your chance to try some golden brown potato slices.
First a little education about the French fry. Did you know that the French fry might not even be French? Me neither. Apparently, potatoes were being fried in Belgium long before the French made them famous.
History Of The French Fry
The French fry may have started in Belgium but the French are getting the credit for popularizing this delicious sliced potato. They were known for frying their food and in the 1700s, they would sell their "frites" to the public on street carts.
Eventually, the French fries would find their way to America when Thomas Jefferson brought the treat to the U.S.A. when he was an ambassador. He would later serve the "potatoes served in the French manner" at a White House dinner.
In the US, they were originally called "French fried potatoes" but by the 1930s, the 'potatoes' were dropped. So now that we got the knowledge out of the way, what about the French fry deals for today?
Free & Cheap French Fries
As you can imagine, you'll have a chance to get free or cheap fries everywhere. Most of us think of McDonald's when we think of French fries and today they are going French-Fry crazy with free fries to members of their rewards program.
They are also beginning a "World Famous Fan" contest and 66 fans will  win 1 million MyMcDonald's Rewards points. Someone will also win free fries for life from them.
As you can tell, it'll be a good day to like hot spuds because restaurants will have tons of deals today. Go here to see the complete list of French fry deals.
How to Make Air Fryer Home Fries
KEEP READING: 'Toys' That Should Go Into 'Adult Happy Meals'