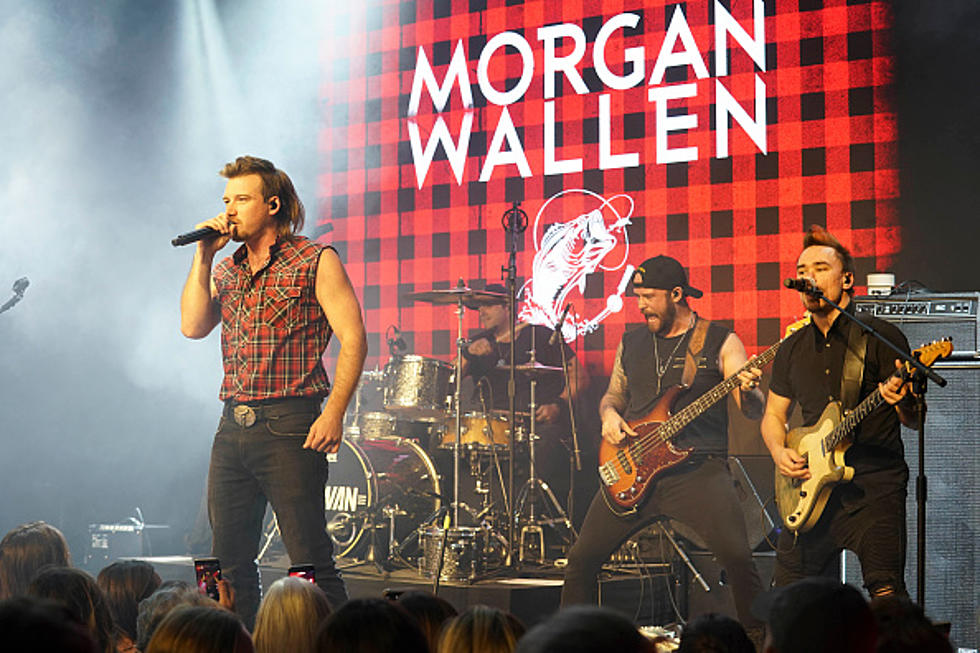 Morgan Wallen Presale Code Is OUT NOW For Summer Concert in Buffalo
Getty Images
Morgan Wallen announced he is coming to Western New York as part of his first major headlining tour, starting next summer in 2022, and concert tickets are going to go fast for this one.
The concert details have been out for a few weeks now, but here is the information -- just in case you missed it:
Morgan Wallen
Buffalo
Darien Lake Amphitheater
Saturday, June 25, 2022
Tickets for Morgan Wallen at Darien Lake / Buffalo go on sale on Friday, December 3, 2021 at 10 AM, but a presale code is already out!
The presale code for the Morgan Wallen concert is:
22DANGEROUS
There may not even be tickets by December 3rd if enough people get theirs with the presale code, so good luck getting yours! You can purchase tickets part of the presale here.
Of course, you can also try your luck at WINNING the tickets. Clay & Company will have your tickets to send you to the show for FREE. All you have to do is be the first person who is able to sing the empty Morgan Wallen lyric, and they are yours!
Some of those Morgan Wallen songs you may want to brush up on are his hits like  'Whiskey Glasses', 'Up, Down', '7 Summers', 'More Than My Hometown' and his cover song of 'Cover Me Up.'
Morgan Wallen has been one of the best selling artists in country music in the past 2 years, and his latest album called Dangerous: The Double Album was just named the Best Selling Album of 2021. It has some notable awards as well, including their album  debuting #1 on the Billboard 200 Chart, US Top Country Album Chart, and not to mention it had the biggest streaming week ever for a country album in its first week by more than double. It spent a total of 10 weeks at the top of the albums chart, and there will definitely be a lot of those songs performed the day of the concert at Darien Lake.
The next closest Morgan Wallen concert to Buffalo will be in Syracuse at St. Joseph's Health Amphitheater at Lakeview.
Joining Morgan Wallen to support the tour will be fellow artist and BFF, Hardy. Hardy is actually his last name, rather than his first -- which is Michael. Hardy has helped write songs for Wallen including 'Sand in My Boots', 'Beer Don't', 'This Bar' and 'Somethin' Country'.
Morgan Wallen has stayed away from the spotlight more this year in 2021, and he is only just recently getting back on the stage with multiple nights in Alabama and Kentucky.
Check out the list of more country concerts coming to Buffalo through the end of 2021:
Country Concerts Coming To Town This Winter
What concerts are coming to Buffalo? What country concerts are happening around me?
Famous Musicians You Didn't Know were from New York State