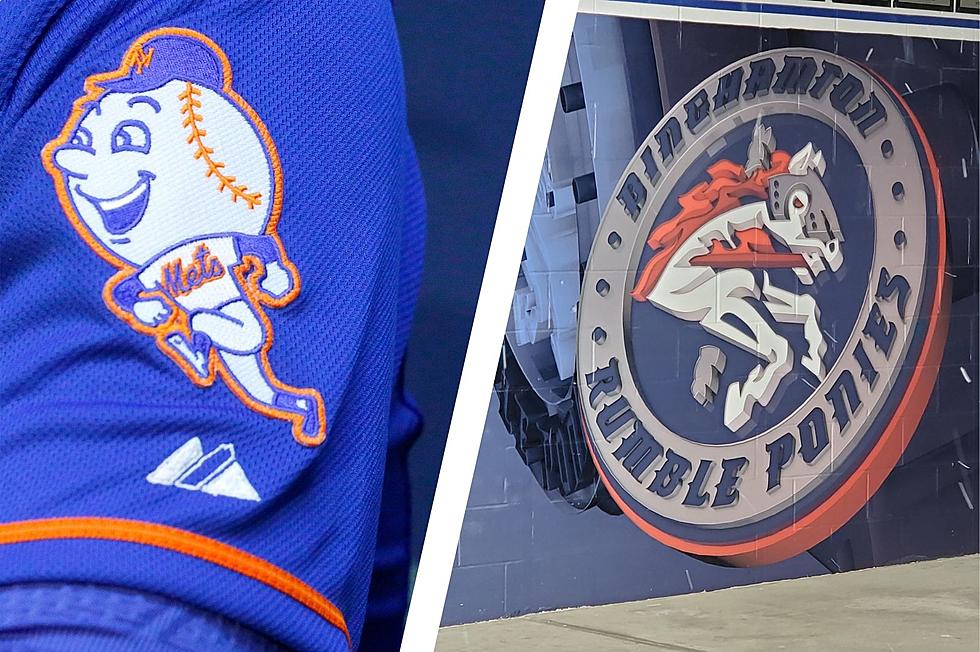 How The Rumble Ponies And Other Minor League Teams Are Avoiding The Issues Plaguing The MLB
Kyle Rivas/Getty Images
In case, you haven't heard, Major League Baseball (MLB) is postponing its March 31st Opening Day and canceling its first two series of their regular-season games. This was after the Major League Baseball Players Association (MLBPA) voted unanimously to reject the owner's offer.
This is MLB's ninth work stoppage and the first in 27 years. So that means that there is a generation of fans that will experience this for the first time. The league and union haven't made plans for future negotiations and the players won't be paid for missed games.
So the chance to see the Yankees or the Mets in NYC is out for a while but what about closer to home? My daughter, Tara will probably be working for the Binghamton Rumble Ponies this season and she's looking forward to being a part of the team.
So when I heard that the MLB players are still locked out, I feared that would affect the Binghamton Rumble Ponies players and the workers at Mirabito Stadium. So what's next for Rumble Town?
How Does MLB Lockout Affect The Minor Leagues
Well, I have good news. Even though the MLB players are locked out, the same isn't true for the minor leagues according to this report in the Altoona Mirror. So my next question is: Why not? Here's the simple answer.
Most of the minor league players aren't part of the MLB Players Association and there isn't CBA in the minors. No CBA means no negotiations with the minor league players...except for the players on the MLB 40-man roster.
They are MLBPA union members and are part of the group being locked out by the owners. They could cross the picket line to work but the chances of that happening are none and slim...and in that order.
There's a silver lining to what's going on in the MLB as the Ponies get ready to celebrate 30 years of professional baseball in Binghamton.
Without MLB baseball to watch, we'll have even more reasons to go to have some at the ballpark!
There May Be A MLB Work Stoppage But That Won't Stop Us From Celebrating Binghamton's 30th Anniversary, Here's A Look At Some Of Their Best
IN THE RECORD BOOKS: Top-Performing Southern Tier High School Football Players Of All Time
The Southern Tier has some fantastic high school football teams -- with Chenango Forks and Maine-Endwell the first ones on the minds of most people. But who are the best players from our area to grace the gridiron? Take a look...
A Lookback at Binghamton Sports
Binghamton is a city filled with culture and community. What is one piece of culture that brings the community together? Sports; and Binghamton has a long line of historic teams.